Last year, Uber announced the free call feature globally. Finally, an extremely useful feature is available in India. The Uber App will now allow users to make free calls to their driver and vice-versa via VoIP. This move will make the respective phone numbers private. Read more to find How To Make Free Calls To Your Uber Driver Via Uber App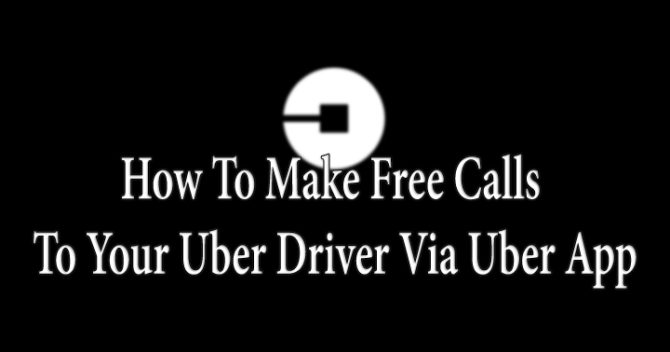 The new feature was initially announced in October last year. It is now being rolled out in India via the Uber app for Android and iOS devices. The new feature uses VoIP (Voice over Internet Protocol) to allow voice calls via the Uber app. However, you can also use regular voice calls using the cellular network. Also, the new feature is not yet available to other services by the company like Uber Eats.
The free call feature is available for both the riders and drivers. Uber claims that the new move will improve communication between the riders and drivers while keeping their respective phone numbers private. When you make a VoIP call through the Uber app, your driver won't be able to see your name and your phone number and vice-versa.
Also read: How To Lock Your Apps Before Sharing Your Android Smartphone
Here's How To Make Free Calls To Your Uber Driver Via Uber App
Update your Uber app.
Book your ride in a normal fashion.
Next, tap the calling button and hit the Free Call option from the pop-up screen.
Allow the Uber app to access the microphone of your device.
Now, the call will be initiated.
You will see a screen featuring the name of your driver and a call timer. Calling screen includes dedicated controls like mute the audio, turn on the speaker, and the End Call.
Also read: How to Turn Off Auto Sign-In On Google Chrome Web Browser
Conclusion
Barring few privacy concerns, the new feature is pretty useful for users traveling abroad without a local SIM or international roaming. If your smartphone doesn't have a cellular network, you can use a public Wi-Fi hotspot to call your driver. Additionally, drivers will be able to call their riders without leaving the Uber app.
Also read: How To Use Fingerprint Sensor To Lock WhatsApp Chats On iPhone
What do you think of the new Uber feature? Are you excited to make free calls to your Uber cab driver? Share your views with us in the comments section below.
More related stories below: