Last night Nokia posted on its blog that it started rolling out Lumia Black software update for its Lumia devices. There are several new features and improvements for devices with this update. Nokia told that all device will get this update wirelessly that is OTA( over the air). So that a Lumia owner don't need any kind of cable to connect to a computer or not a PC Suite too. You just need a good internet connection. Because your Lumia device checks for updates every week, it will automatically give you notification about update or you can manually check if any update is available for you device, just follow this tutorial.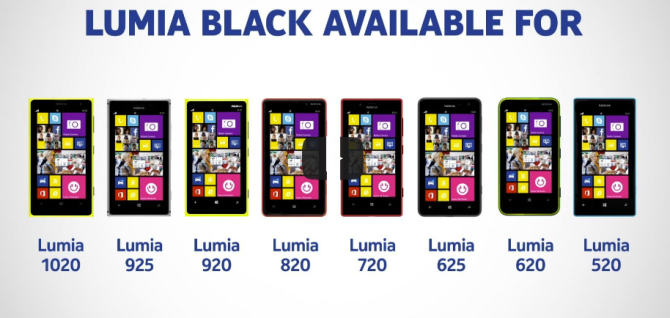 Talking about availability and regions, Lumia Black update will start rolling out first for high end devices like Nokia Lumia 1020 and Nokia Lumia 925 and followed by Nokia Lumia 520, Nokia Lumia 525, Nokia Lumia 620, Nokia Lumia 625, Nokia Lumia 720, Nokia Lumia 820 and Nokia Lumia 920. This update will be available in Africa, Asia Pacific,  Europe, Latin America, Middle East and North America. So schedule of update will depend on your region.
What you get with Lumia Black Update ?
There are so many features and improvements you will get with this update. And also more personalize options and organize your start screen. You will also get some features and apps that was only available on Nokia's high end Lumia devices.
App Folder
Now you can group more than one apps into a same folder on your start screen. Like all your social apps like Facebook, Google+, Whats app all you can merge into a single folder.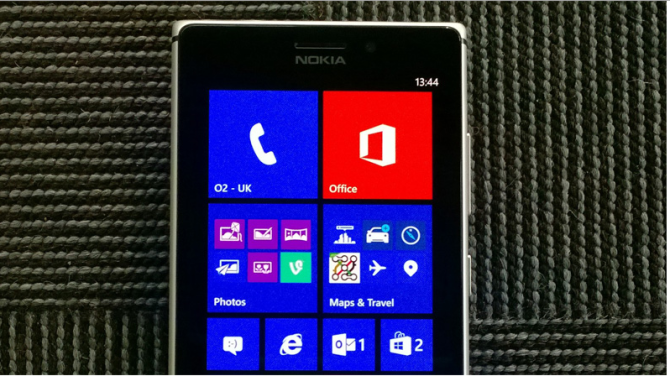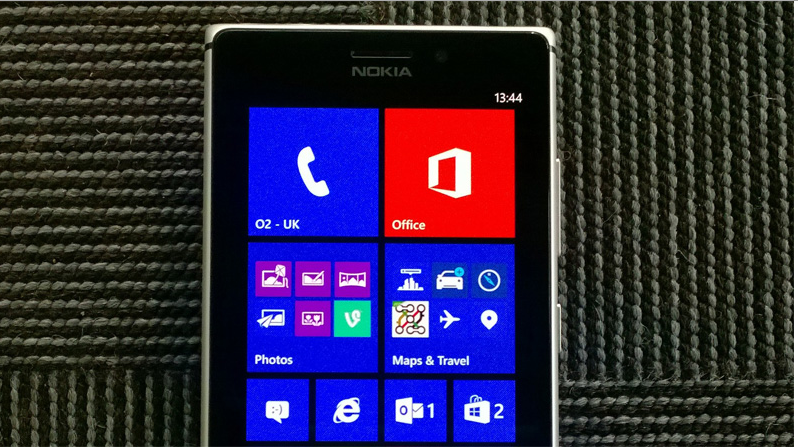 Nokia Glance Screen 2.0
So finally your windows phone 8 has a good notification screen so that you can track all your messages, emails and notifications from Facebook, Twitter, Whatsapp.
Nokia Beamer
The Nokia Beamer app will only available to those device that have 1GB RAM or above. With this app you can beam means share your photos, documents, presentation and more to any HTML5 enabled screen by just scanning QR code.
Nokia StoryTeller
This app is already available to Nokia's high end Lumia smartphones. But with this update all of Lumia devices will get this app. This app shorts or arranges all of your pictures by date or by place and makes a collection to tell story behind the pictures.
Nokia Camera
Nokia Camera is the combination of Nokia Pro Camera and Smart Camera apps. This app comes pre-installed with Nokia Lumia PureView smartphones, but now it's coming to rest of device too.
There are so many hidden improvements too with this device as Nokia said that they have changed their image algorithm and others.
"Nokia Lumia Black updates the imaging experiences on your Lumia and makes using the Windows Phone even more fluid. New App Folders and the ability to close apps in multitasker are my personal favourites. I also encourage everyone to try out the Nokia Refocus app that introduces a whole new dimension to photography," says Samuli Hänninen, vice president of software program management for Nokia's Smart Devices business.
So these all about the features and improvements that are coming with this update. Now let's talk about how to get this update on your Lumia device.
How to get Update?
First thing to keep in mind is that you should have a really good internet connection to install this update. Or you should use a Wi-Fi connection to install this update. And phone's battery must charge more than 50 %. And also to land update safely on your device, uninstall some unnecessary application, means free some of internal storage form your device.
 before installation you need-
A good internet connection (3G or Wi-Fi)
Phone's battery sufficiently charged
Free some of internal memory
Also backup your important data like contacts and message
Patience and time
So there are two methods you can install this update.
(1)    Automatically give you notification
This update is rolling out to everyone slowly. When it hits your Lumia device it will give you a notification. Then you just need to tap on the notification and follow the rest. Download the update and install it. Usually it takes up to 30 minutes or sometime 60 minutes too. Your device will restarts several times during installation so don't worry about it.
 (2)    Manually check for update
So if your device is not notifying you about update. Then you can manually check for update by following instruction. Just go to phone's setting and in phone update option check for update.
Setting> phone update.
More related stories below: