Snapchat now lets you receive musical GIFs on your smartphone. The messaging app has partnered with TuneMoji to allow users to post musical GIFs (Graphics Interchange Format) in personal chats and Stories. A TuneMoji GIFs adds a layer of music (or spoken audio) that is looped along with the GIF. Read more to find about How To Receive GIFs with Music on Snapchat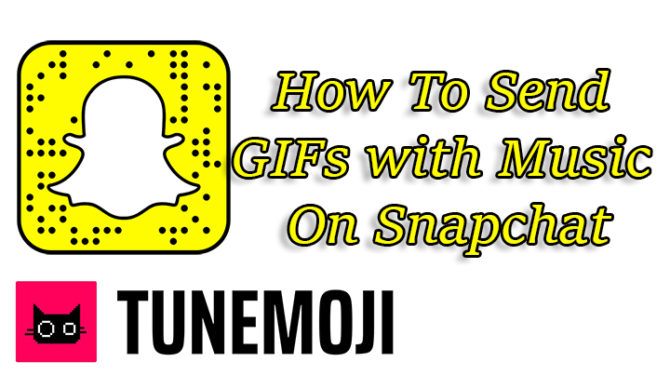 Snapchat has partnered with TuneMoji for the new feature. It offers a searchable gallery of GIFs which can be set to different licensed songs and sounds. Users can select a messaging app they wish to share the musical GIF on. You can now send musical clips to their Snap story, or within a chat.
Also read: How To Use Group Video Calling Feature On WhatsApp
Requirements
To use the new feature, users need to have both TuneMoji and Snapchat downloaded on their devices. You cannot send musical GIFs on Snapchat from inside the app.
How To Receive GIFs with Music on Snapchat
Open TuneMoji app.
Search through a database of GIFs through words or phrases or emoji.
Once you select the musical GIF, choose where you want to share it.
Now, choose 'Snapchat' option from pop out.
That's it.
Also read: How To Use Dark Mode On YouTube for Android
Conclusion
In June this year, Snapchat opened up its full-fledged developer platform (Snap Kit) to third-party developers. The new integration seems to be a result of the new move. Snap Kit allows developers to bring core features of Snapchat to their apps. While TuneMoji GIFs can't be done within Snapchat itself, the musical GIFs are fun to use.
Snapchat started the trend of Stories in the photo-sharing app world. Now, the feature is widely used on Facebook-owned apps including Facebook Stories, Instagram Stories, Messenger Day, and WhatsApp Status. TuneMoji claims that the firm has been working on closer integrations with all its messaging partners, including Facebook-owned Instagram and WhatsApp.
More related stories below: