Screenshots might not come handy for general masses but it comes very much in use for us bloggers. Screenshot is a screen capture of whatever is running on your current screen. So the next time, when you want to note down some information can be while reservation of some tickets or any transaction numbers after payment just take a screenshot and keep it safe.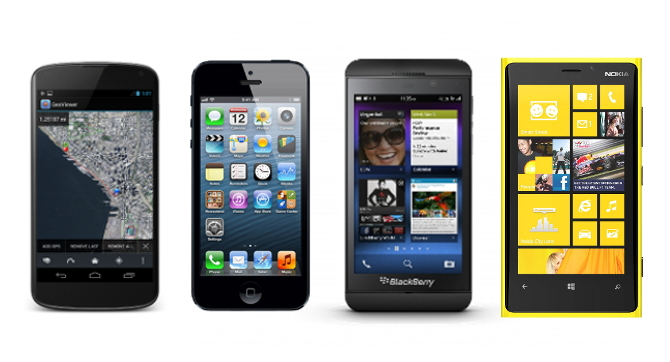 Smartphones today come with inbuilt function for taking screenshots but most of the people don't know how to use it. It basically is done by a combination of keys which then makes the screenshot stored to the image gallery. Every smartphone operating system no matter iOS, Android, Windows Phone or BlackBerry all have a generic key combination to perform this function which works for both smartphones as well as tablets.
For iOS devices, iPhone or iPad or iPod:
iOS has a standard key combination of Power button + the Home key which takes screenshots and are saved to the Photo Roll.
For Android:
Generic key combination for Android devices are Power button + Vol Down key but Samsung Galaxy Devices work on Power + Home Key. The screenshots taken can be found in Gallery.
For Windows Phone:
Windows Phone prior to Windows Phone 8 does not have this feature. So it is the first WP release having this which follows the similar trend, Power button + Windows key.
For BlackBerry 10 and PlayBook OS:
Even BlackBerry OS did not have this feature inbuilt prior to BB10. For devices on earlier than BB10 needs an application to take screenshots but with BlackBerry 10 and PlayBook OS this can be done by pressing volume up and volume down keys simultaneously.
More related stories below: