Hewlett-Packard today on 17th July 2013 in India announced the launch of six new products which shall form the basis for next generation personal computers. Updated with Intel 4th generation processors and the latest Nvdia Tegra 4 chipsets, HP launched two Android and four Windows 8 running devices to provide mobility without compromising performance.
In the Android category, HP announced the HP SlateBook x2 which is a Android running tablet cum laptop. The SlateBook x2 has a removable screen which gives user an access to tablet and a notebook at the same time. With the advanced magnetic hinges and dual battery system – one in the tablet and one in the base, users can totally rely on this while on the go.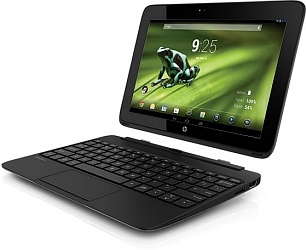 Slatebook is powered by Nvdia Tegra 4 chipset on a 10.1-inch touchscreen display which give users a pleasant experience to work with. The SlateBook x2 also includes up to 64 GB of storage and DTS Sound+ Solution for accessing and enjoying media content. The HP SlateBook x2 shall be available in India at a price of ₹39,990
Another Android powered device is HP Slate ALL-in-One which offers a 21.5inch Full HD IPS touchscreen display with wide viewing angles to enjoy music and videos with family and friends that too with the power of Android applications. HP Slate All-in-One comes with the dual-band technology which makes simultaneous media streaming and browsing at ease. It also has DTS Sound technology built-in which makes this experience joyful. It comes pre-installed with an HP TrueVision HD Webcam and Wireless Direct allowing users to share videos, photos and data between devices without the need for a network connection, and multi-user support with the latest Android OS Jelly Bean 4.2. It too is powered by a Nvdia Tegra 4 chipset maximizing performance with entertainment. HP Slate21 All-in-One is priced at ₹24,990.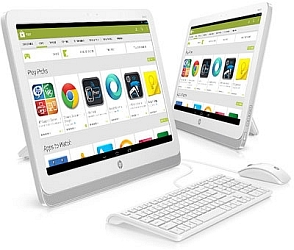 Alike the SlateBook x2, HP also announced a similar tablet cum laptop with magnetic hinges and dual battery system but running Windows 8 and powered by Intel 4th generation processors. The HP Split x2 offers an sleek design with a soft-touch coating that provides a comfortable hold without being a fingerprint magnet. It features exclusive HP innovations such as a 2-megapixel HP TrueVision Full HD(2) webcam and the HP ClickPad for precise multifinger and gesture navigation. The base when connected with the tablet not only provides extended battery but also expands the storage capacity. With 13.3 inch HD display and Beats Audio, HP Split x2 gives an ultramobile solution for people on the move. The HP Split x2 is priced at ₹64990.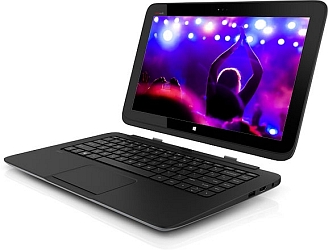 Windows 8 without touch is not Windows 8 and that's why HP build an intuitive touch experience in its new product lineup.
HP announced two more Windows 8 products namely HP ENVY Rove, HP Pavillion 11 TouchSmart Notebook and HP ENVY TouchSmart 14 Ultrabook.
HP ENVY Rove All-in-One PC is the company's first of its kind. ENVY Rove features a 20-inch IPS HD+ (1600×900) LED backlit touchscreen display with wide-viewing angles and crisp graphics. It can easily move from upright to completely horizontal for a tabletop entertainment experience. HP ENVY Rove is powered by 4th Generation Intel core processors with Intel HD Graphics and Beats Audio providing a rich immersive experience to play with. It is priced at ₹69,990.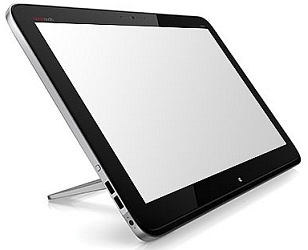 Another entrant to this new generation lineup is the HP Pavillion 11 TouchSmart Notebook. It is HP's one of the affordable touch notebook till now priced at ₹31,990. It features a 11.6inch capacitive touch screen display with powerful quad-core processor and graphics keeping it thin and light keeping portability in mind. It binds sophistication and style with its two-tone look that features an Ano silver lid finish which opens to reveal a midnight black metal interior.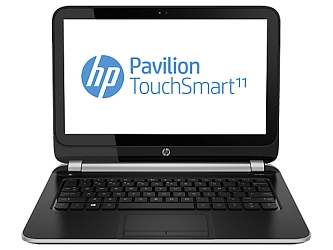 Lastly, the HP ENVY TouchSmart 14 Ultrabook that features power with style. HP ENVY TouchSmart 14 is designed for the providing best audio output available on a PC with dual speakers, and a subwoofer. People can get upto 9 hours of battery life with incredible graphics by NVIDIA and 2GB of video memory. The product is priced at ₹64,990.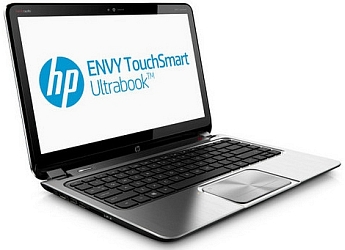 More related stories below: