At a launch event in New York, HTC has launched the HTC Desire Eye seflie phone with a 13 MP camera and a rather unusual camera / camera accessory it calls HTC RE camera. The HTC Desire Eye is focused on creating amazing front facing camera selfies while the RE camera is a stand-alone camera as well as an accessory camera which can connect with your Smartphone (not necessarily HTC phone) to deliver amazing wide angle 146 degree wide 16 MP shots. In this post, we share with you all that you need to know about the HTC Eye and HTC RE camera, lets get started.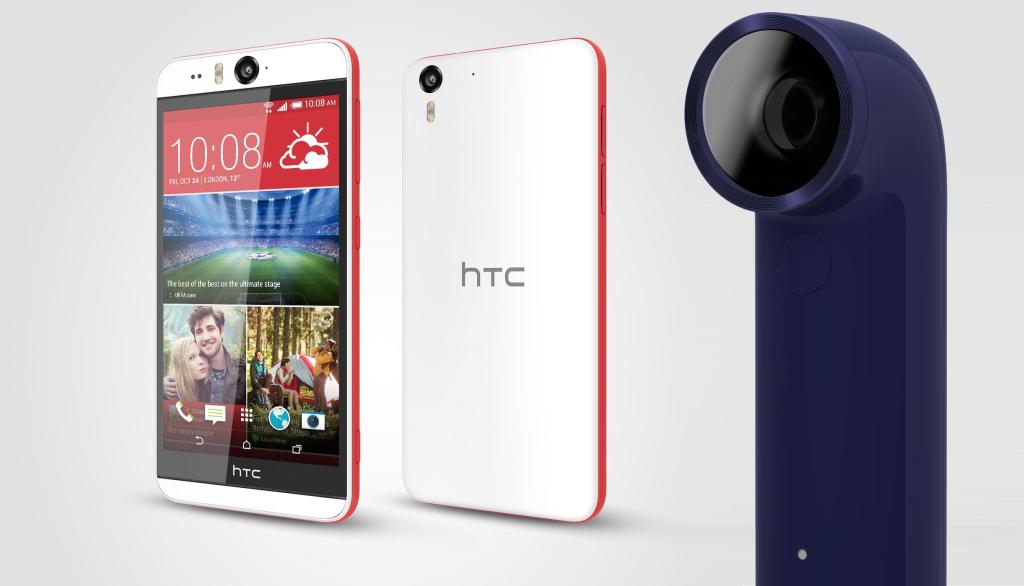 HTC Desire EYE Features, Specifications & Price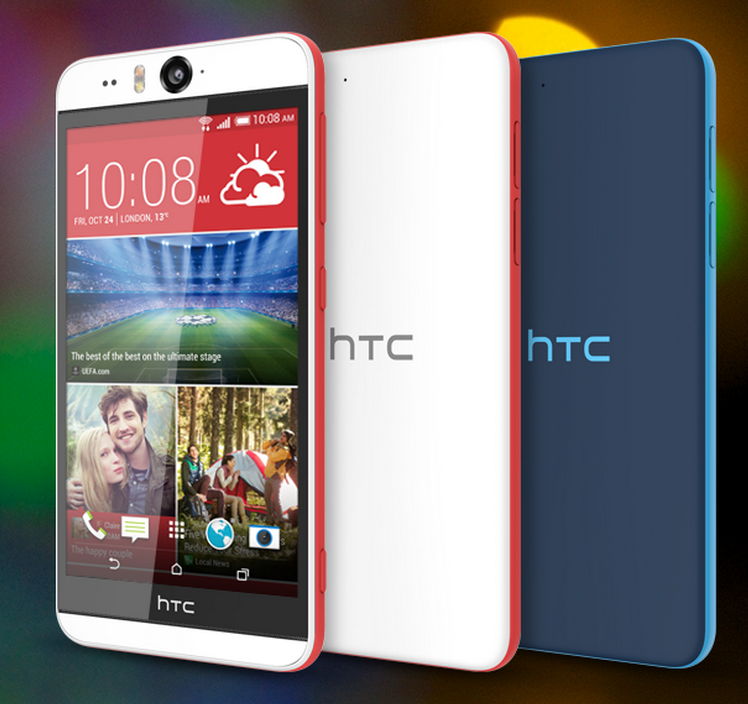 The HTC Eye features two powerful camera, a 13 MP front facing camera with Dual LED Flash, which is the major attraction here. It gives you sharp selfies and an experience which most selfie-lovers will enjoy. A Large camera sensor which can take superior pictures even in low and dark conditions with HDR and Flash respectively.
There is also a 13 MP rear camera which is also as capable and also gets dual LED Flash. Apart form the cameras, this phone is water and dust resistant, so you can take some adventurous selfies in the swimming pool. On front it gets a full HD 5.2 inch display, on network side, it gets 3G / 4G LTE network support. On audio department, it gets the boom sound from HTC. For performance intensive tasks, it gets a Snapdragon 801 chipset form Qualocomm and gets 2GB RAM and 16 GB internal memory. It gets a 2400 mAh battery which seems a bit small to run this powerful phone, but we will be able to comment better once we use it for some time.
The prices have not been officially announced, but as per some e-commerce sources, it is almost same as the price of HTC One M8 (around USD $700 without contract).
HTC RE Camera Features, Specifications & Price
HTC RE Camera is an adventurous hand held compact action camera which can work as a stand-alone camera or with smartphones which need not be only HTC phones. This camera gets a slim cylindrical design for one hand usage and comes with a wide angle 146 degree lens and a 16 MP sensor. The RE camera has minimalist design, very few buttons and simple operations. It has a shutter key which can be clicked to take a picture, long pressed to take a video and one more key below the lens to put it on Slow-Motion mode.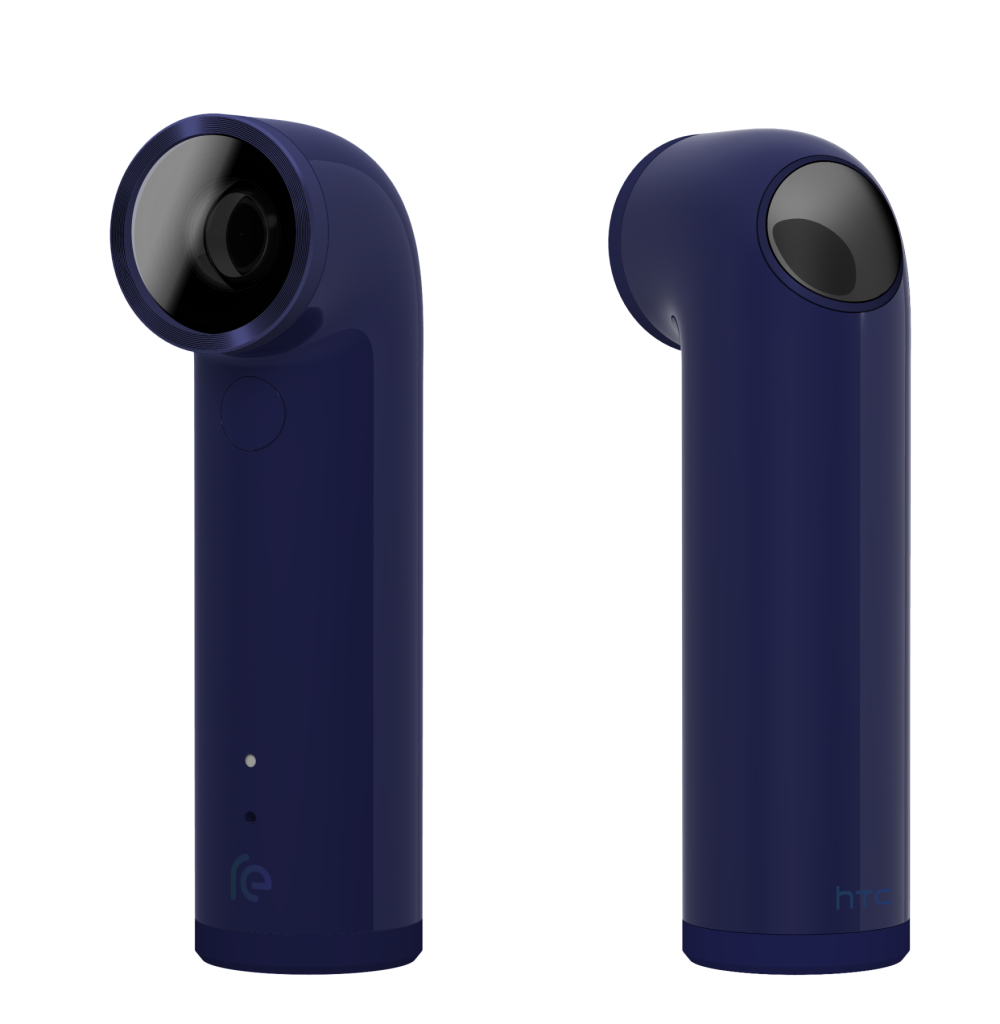 There is no display on this camera and you need to trust on it for seeing what you see from that angle. Else you can always use it with you phone where it will show the display on the phone. It has been priced at USD $200 and will go on sale soon. The pre-order are open in the USA.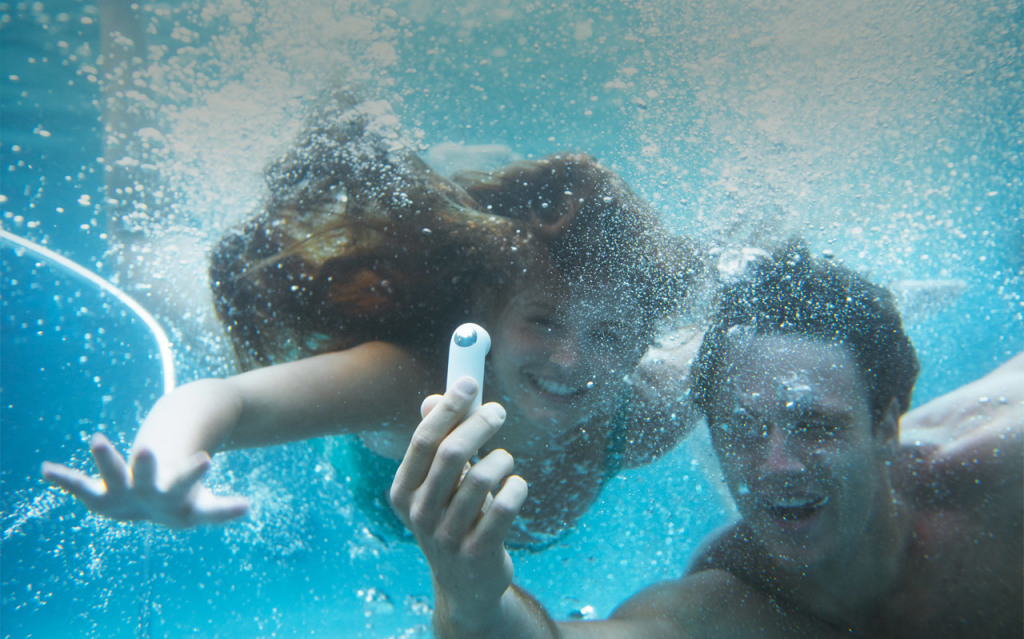 It is a versatile camera which can also be used under water. It is not a direct competition to the sorts of GoPro Hero series, but does a lot of things that it can do. Also there will be a set or accessories released for the HTC RE later on which can make this cam do more than what it does now.




Expert Analysis- HTC Desire Eye & HTC RE Camera
The two devices launched by HTC, the HTC Desire Eye and HTC RE Camera are both fairly interesting and are high and devices which targets buyers who don't bother too much about price, but bother more about usability, features and design. For them, both these devices are great. But if you are someone who seeks bang for the buck, it may not excite you. We will give you more details once we spend some time with these devices.
Summary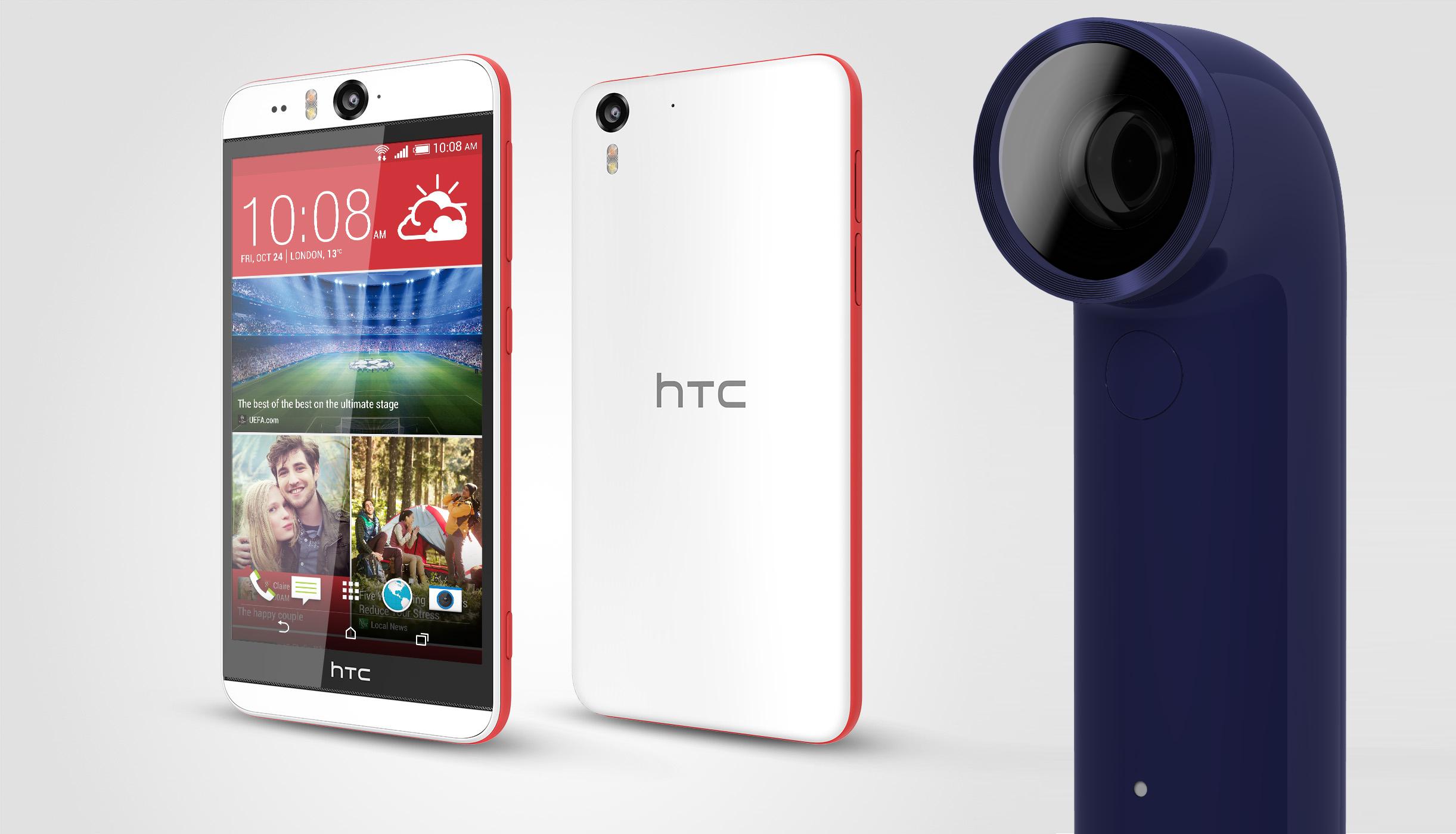 Article Name
HTC Desire Eye Selfie Phone And HTC RE Camera Overview & Expert Analysis
Description
HTC has launched the HTC Desire Eye Selfie Phone And HTC RE Camera. In this post we talk about all you need to know and give you our expert analysis.
Author
More related stories below: