In search for the perfect android smartphone, looking for the 'One', we were bound to arrive at the HTC One M8. Picking up from the point where HTC One M7 left off, the M8 adds more metal, a bigger screen, an extra camera, a better chipset, a new version of Sense UI and off screen gestures. That's quite a list ! All this goodness comes in device that puts all the other smartphones to shame in looks department and comes directly head to head with the industrial build of iPhone 5S. Read on to find out the complete review.
Key Specifications & Features :
2.3 GHz Quad Core Krait 400 CPU, Qualcomm Snapdragon 801 chipset
2 GB RAM
5″ 1080p Display with 441 ppi
Adreno 330 GPU
Android 4.4.2 Kitkat with SENSE 6
Dual Camera : 4 'UltraPixel' Dual tone LED Flash
5 MP wide angle front facing camera with BSI Sensor
32 GB Internal memory, MicroSD Card slot with support upto 128 GB
GPS – AGPS, GLONASS Support
Wi-Fi b/g/n/ac, Bluetooth 4.0, NFC
Front facing stereo speakers with in built amplifiers
2600 mAh Li-Polymer battery
HTC Zoe, HTC UFocus
90% Metal Unibody design
Off Screen gestures
In built FitBit Fitness tracker
Hardware, Camera & Speakers :
Speaking in terms of hardware, the HTC One M8 is quite a looker. HTC improved from a very polished design of the M7 and increased the percentage of metal in its body and gave it a brushed aluminium finish. The result is a smartphone that is very immaculately built, with precision machined body work. The front is occupied by a 5″ 1080p display panel and the BoomSound stereo speakers. Gone are the capacitors buttons from the M7, and they're replaced by on screen keys. The black strip however, stays. The 5 MP front camera and the ambient & proximity sensor are just right to the top speaker. The left side of the handset contains a nano sim card slot. The right side is flanked by the volume rocker keys and a MicroSD card slot. IR blaster and the power key sit on top of the device and the bottom contains the MicroUSB port and the 3.5mm Audio jack.
The device is a stunner. You have to hold it in person to notice the attention to detail and the finish is outstanding. It easily bags the best looking android device tag.
The much acclaimed BoomSound speakers give a reappearance in the M8 but without the Beats branding. They sound even more powerful and contain the dual amplifier setup. The result is an unmatched audio experience from a smartphone speaker. The earphone/headphone output is just as outstanding. The audio is crisp and clear with no distortion at highest of volumes (which in fact is really High!).

Talking about the camera, the Ultrapixel camera on the M7 had a 4 MP (Ultrapixel) sensor with had a large pixel size and proved a good choice while clicking some low light scene. The M8 has a same camera with an additional camera sensor which acts as a depth sensor. What it essentially does is measure the relative depth of the object while clicking a picture and then this information can be used to selectively focus/defocus objects to produce DSLR like results. The dual camera feature is certainly an impressive feat but in our tests it wasn't able to detect objects as consistently as we would like it to. Maybe a software update from HTC can fix this. The image clarity was great in well lit situations and sharpness was bit on a higher side. Low light photography takes advantage of higher pixel size and produces great result. Talking about the resolution bottlenecks, 4 MP is definitely sounds like a deal breaker for some but as long as you're not into heavy photoshop editing/printing, you're good to go. Front camera performs exceptionally well owing to its unusually high resolution for a secondary camera and clever software optimizations from HTC.
The offscreen gestures provide a great relief from the awkward placement of power key on the device and double tap to unlock feels natural as ever. You can also directly jump to Blinkfeed from the locked phone.
Software, Benchmark and Battery Performance
HTC One M8 comes with Android version 4.4.2 topped with homebaked Sense 6 UI. A very prominent feature of the user experience of smartphone is the modifications done by the manufacturer on top of the Vanilla android. In some cases, the manufacturers adopt a kitchen sink approach, cramming in all the possible features into the device – much like Samsung's TouchWiz. HTC Sense however, is a different story altogether. Since the inception of Sense 5, the UI is very neat and organised and just feels unobtrusive. The settings menu isn't a mess and the UI feels very smooth and functional at the same time.
Certain software improvements include the ZOE mode (which made a debut in HTC One M7) , option to change themes and fonts and Blinkfeed ( a very polished feed reader incorporated into Sense UI ). Also included is a CAR mode that cuts down the interface to big buttons showing only the necessary features (making it easy to operate while driving) and a KIDS mode that allows you to selectively control content and applications to kids.
Swiping gestures prove handy when launching specific actions. Swipe Up will take you to the last used app, Left swipe will launch blinkfeed and right swipe takes you to the homescreen. It saves a lot of navigation and speaks highly of the functional nature of Sense UI without being obtrusive. Double tap to unlock is also present as discussed earlier.
Gaming on the M8 is a real treat. Snapdragon 801 coupled with Adreno 330 GPU handles pretty much everything you throw at it without any trouble. The M8 also performs really well in AnTuTu benchmark giving us the best score among all the flagships of 2014 so far. (AnTuTu – 37000) You can rest assured about the performance of this device in any scenario possible. It'll be as smooth and lag free as it can get.
Battery life is a major concern among the high specced 1080p flagships due to power hungry CPU/GPUs and the screen. The M8 comes equipped with a 2600 mAh non removable battery. Charging the phone from zero to 100% takes north of 2 hours but that's due to the fact that it is a Lithium Polymer battery. A fully charged HTC One M8 starting in the morning with 40% 3G usage and the rest on WiFi, 3 E-Mail accounts on push frequency, an hour of calls, a couple of hours texting and web surfing and 15-20 minutes gaming ended up with 30% charge at 8 PM. That is a very impressive battery performance owing to the fact that it contains very powerful processor and GPU with equally power hungry 1080p LCD display. The standby consumption is very minimal and it can last a 2nd day on a trip if used casually.
Conclusion
Traversing a very different path since the inception of HTC One M7, HTC One M8 only continues to travel along that route with continual evolution of software and hardware features up its sleeve. Bringing the build quality and finish upto these levels is no easy feat. Also, the dual camera setup, although lacking in the resolution, offers something very unique indeed which makes it even more desirable. Consumers that take camera resolution very seriously may find the UltraPixel camera to be a deal breaker, but it more than makes up for it in looks, music and UI department. HTC One M8 is on top of our recommendation list of Android flagships and that's due to very good reasons. What do you think of the device? Let us know and post it in the comments!
Deal Alert: Buy now from Flipkart at good discount.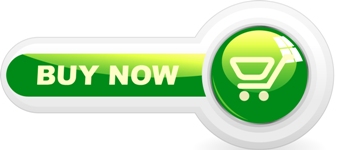 More related stories below: