HTC has launched it's Vive Business Edition' VR system in India. The Taiwanese electronics giant aims to expand its Vive Virtual Reality (VR) technology for gaming, entertainment, automotive, engineering and medical. Read more to find about HTC Vive Business Edition VR System Price in India, Specifications, And Features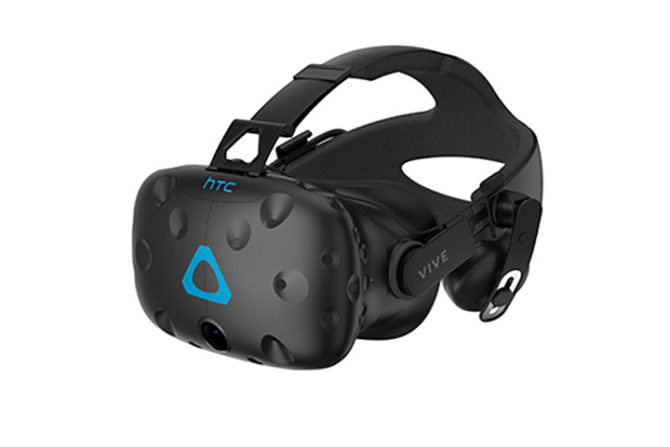 Price and Availability
The HTC 'Vive Business Edition' VR System is priced in India at Rs 1,26,990. It is now available on Amazon India. Business organizations can also order Vive VR systems with additional services (designed for business and commercial environments) from www.imonline.co.in. The Vive Business Edition comes with commercial licensing, and a 12-month limited warranty.
Also read: Samsung Galaxy J2 Pro, Galaxy J2 (2017) Prices Slashed In India
Specifications And Features
3.6-inch dual-AMOLED display
90Hz refresh rate
110-degree Field of View
Lens distance adjustment feature
HDMI
USB 2.0
3.5mm headphone jack
Bluetooth
Micro-USB
G-sensor
SteamVR tracking
Gyroscope
Proximity sensor
Deluxe Audio Strap
Vive BE headset
Two Vive BE controllers
Two Vive BE base stations
Vive BE 3-in-1 cable
Four Vive BE face cushions
The HTC Vive Business Edition sports a 3.6-inch dual-AMOLED display with a resolution of 2160 x 1200 pixels, refresh rate of up 90Hz, and 110-degree Field of View. It also comes with lens distance adjustment features. Connectivity options include HDMI, USB 2.0, a 3.5mm headphone jack, Bluetooth, and Micro-USB.
The new VR system comes with the Vive BE headset, two Vive BE controllers, two Vive BE base stations, a Vive BE 3-in-1 cable, and four Vive BE face cushions. Additionally, it sports the Deluxe Audio Strap which makes it easier to switch the headset between users. Sensors on the device include G-sensor, SteamVR tracking, gyroscope, and proximity sensor.
Also read: Moto G6 Play Specs Leaked Online – All We Know So Far
Conclusion
With Vive BE, HTC aims to offer a complete VR eco-system for business operations. "Built to scale with growing business requirements, Vive BE delivers an exceptional experience and innovative solutions that address the growing business needs of companies globally," said Faisal Siddiqui, President, South Asia, HTC. Previously, the company launched a Vive Pro headset and wireless Vive Adaptor at CES 2018 in Las Vegas.
More related stories below: