HTC has officially launched a standalone VR headset. The new HTC Vive Focus claims to offer world-scale tracking through inside-out, six-degree-of-freedom (6DoF) support. The new VR headset comes with a high-res AMOLED panel and Snapdragon 835 SoC. HTC has also released a Vive Wave platform to support new the new device. Read more to find about HTC Vive Focus Standalone VR Headset Price in India, Specifications, and Features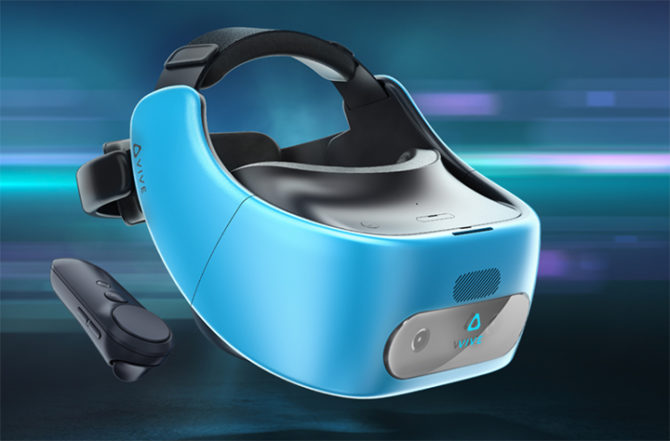 Price and Availability
The new HTC Vive Focus was launched at the Vive Developer Conference in Beijing. The company showcased 14 live demos of the VR content (developed for Vive Wave) at the launch event. However, the company did not reveal any details about price or availability. The VR headset is likely to hit the Chinese market before a global launch.
Also read: Sony A7R III Mirrorless Camera With 42.4MP Full-frame Sensor Launched in India
Overview
The HTC Vive Focus is a truly standalone device. You do not need a PC or mobile device To enjoy the VR experience. HTC claims that the independence from external hardware allows it to reduce the total cost for the end users.
Also read: Amazon India Offering Cashback Offers On Nokia 6, Nokia 8
Specifications and Features
6DoF VR experience
High-resolution AMOLED display
Qualcomm Snapdragon 835 SoC
3DoF controller
Water-repellent padding
Instant-on support
The new VR headset features a high-resolution AMOLED display. It is powered by a Qualcomm Snapdragon 835 processor and comes with a 3DoF controller. The HTC Vive Focus comes with built-in water-repellent padding and instant-on support.
To support the standalone headset, HTC has launched Vive Wave VR open platform. It announced that over 35 content developers have already build VR content optimised for its native platform. However, this is limited to the Chinese market. The company has already partnered with the likes of Quanta, Pimax, and Nubia.
Also, HTC has partnered with Unity Technologies (VR development platform) to enable one-click publishing of VR content on to Viveport library.Additionally, a View Wave SDK will help third-party vendors integrate their accessories with the new hardware.
Also read: New Moto Tab Launched with Android OS, Snapdragon 625 SoC – All You Need To Know
Conclusion
The HTC Vive Focus will compete with similar offerings from Facebook and Google. However, the new HTC headset is bringing high-quality 6DoF VR experiences without the need for tethered devices. The portable form factor is a huge plus. We hope the new VR headset makes it to Indian shoes in coming months.
More related stories below: