Huawei has unveiled its range of Huawei Smart Wearable Devices at the ongoing MWC 2015 event in Barcelona. The devices in this range include Huawei Watch, TalkBand B2 and TalkBand N1. The Huawei Watch is the first Android Wear device from the company, TalkBand B2 is combination of Bluetooth Headset and Health Tracker while TalkBand N1 is Bluetooth headset. The devices are designed keeping in mind the fitness freaks who want to stay connected 24 x 7. Read on to find more information on Huawei's range of smart wearable devices.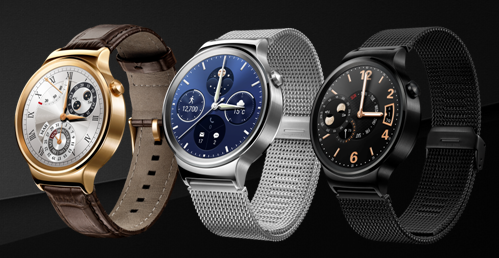 Image- Huawei watch
Features of Huawei Watch, TalkBand B2 and TalkBand N1
Huawei Watch
The Huawei Watch sports a a 1.4 inch AMOLED touchscreen display with 400 x 400 pixels resolution and 286 ppi pixel density. The watch is powered by 1.2 GHz Qualcomm APQ8026 processor with 512 MB of RAM and runs on Google's Android Wear operating system. Other specifications of the watch include 4 GB of internal storage and 300 mAh battery. It will be available in Gold, Black and Silver color options with choice of Stainless Steel and Gold watchbands. It also comes equipped with heart rate monitor and motion sensor catering to the needs of fitness freaks. The Huwaei watch is compatible with smartphones running Android 4.3 or later and allows users to receive SMS, email, calendar, app, and phone call notifications. Pricing and availability details are not known yet.
Huawei TalkBand B2
The TalkBand B2 is another health management device and comes with 6-axis motion sensor which enables users to track their activities and sleep. It sports a Bluetooth headset with a 0.73-inch P-AMOLED touchscreen and a wrist band with dock. The device is compatible with devices running Android 4.0 (or later) and iOS 7 (or later) with the help of Bluetooth connectivity. It is water and dust resistant while the users can also make calls and play music using this device. It is claimed to deliver battery life of up to five days and standby time of up to 12 days. The wearable will be available in Black, Silver and Gold color options. It is priced at EUR 199 (around Rs. 13,900) for premium variant with leather strap and EUR 169 (around Rs. 11,800)for standard version with TPU strap.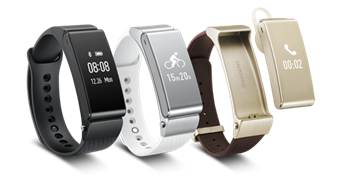 Image- TalkBand B2
Huawei TalkBand N1
The TalkBand N1 Bluetooth headset is for the fitness freaks who love listening to music while performing work out. Other features include Bluetooth calling, sports tracking and it comes with 4 GB of storage which can store up to 1000 MP3 songs. The device weighs just 8 grams and features IP54 rating for dust and water resistance. It is priced at Eur 119 (around Rs. 8,300).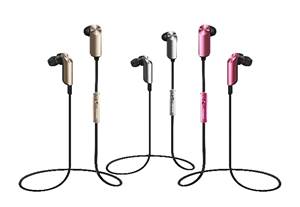 Image-TalkBand N1
"For consumers, having access and storage of personal data and records will make wearable devices one of the most important industry developments in the advent of Big Data and Cloud technologies. Today's wearable device announcement showcases Huawei's commitment to inspiring creativity and creating products that will enhance the consumer's ecosystem. Our wearable devices are to be connected and synchronized to offer the best all-around smart solution and personal monitoring based on individual need. No doubt, wearable devices will remain one of the most significant trends in the device industry, and by leveraging Huawei's technology and innovation, Huawei Consumer BG aims to be a leader in the wearable space," Richard Yu, CEO of Huawei Consumer BG.
Also Read: Huawei Ascend Y540 Smartphone Launched
More related stories below: