Finally, the Indian Government has woken up from the slumber of relying on other operating systems and being exploited by them and has decided to build its own operating system which we believe is quite the news. Firstly, we were quite startled at this bit of information but later on when the official words came in, the shock turned into a believable fact and in turn it became a matter worthy of an applause.
The Indian Defense Research and Development Organization (DRDO) is developing an "Indian Operating System", that is what we've heard and this is being done to strengthen the cyber-security aspect. The Direct General of DRDO , VK Saraswat has stated that India is too much dependent on foreign nation softwares such as the Windows platform which can be easily exploited. He disclosed this at the Navigation and Communication (NAVCOM) conference.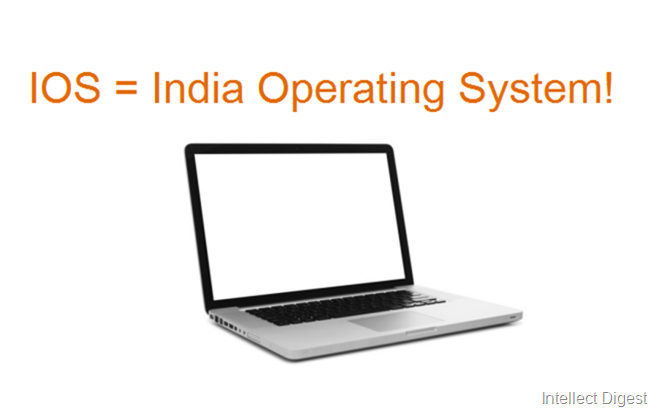 Further adding up to the statements , he disclosed that they had been developing an Indian Operating System for 18 months now and had 150 technically quite sound engineers working day and night to perfect the OS. It will be ready in 3 years from now is what he added. He is of the opinion that too much of dependence on foreign OSs and increasing vulnerability in the cyber-safety arena have been the main causes for this development.
He wants to give the full credits of the OS to India and said that there was no foreign investment involved and it was out and out an Indian effort. This moves comes as a part of India's efforts to strengthen the cyber security. The Government had unveiled a five-year plan to completely change the country's cyber security face earlier this week. Next on the agenda is the development of hardware in India as most of our transmitters are brought from outside the country. Now we have something that we can say by the people and for the people of India.
Source: Techtree
More related stories below: