Aakash tablet, the world's cheapest Android running mobile device which has been especially designed for students but has never been able to reach their hands has some new news trending.
Kapil Sibal, Indian Telecom Minister today at a press conference said that the next iteration of the tablet will start sales in January 2014 and the prices are also expected to come down by Rs. 1,000 to Rs. 1,500 in an year.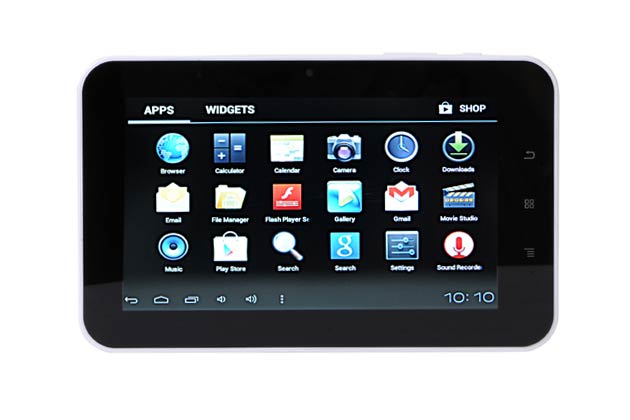 Following the news, Kapil also quoted that "Aakash 4 now has been tendered for manufacturing. From January 2014, Aakash 4 which is like any other modern tablets in the country, is going to be manufactured by several players. (As many as) 18 people have actually participated in the tender ."
The Directorate General of Supplies and Disposals, has already floated the tender for Aakash 4 tablet for which bids will be opened tomorrow. The minister said that after 5 to 7 years there will be enough number of Aakash devices to serve every student in the country.
So according to our union minister, the cost of that (Aakash tablet) right now is Rs 2,500 but it's going to come down to Rs. 1,500.
Talking about some specifications of the upcoming Aakash 4, it will feature a 7-inch capacitive touch screen which will be also scratch resistant. The tablet will support Wi-Fi, 2G, 3G and 4G connectivity, come with 4GB of internal storage and external memory card slot with expandable storage capacity option up to 32 GB, Bluetooth and front camera.
India has already presented the device at the United Nations where it was highly appreciated by U.N. Secretary-General Ban Ki-Moon. India being a developing country has the potential to lead in technology and innovation. If the project goes successful, every student in India will get internet accessible device which means they no longer have to rely on only one source of information which shall lead to their better future and India's bright fortune.
More related stories below: