WoNoBo is India's first and only 360-degree service built by Genesys International Corporation. It left behind Google Maps too. Google Maps only show satellite view of Indian cities along with 360-degree view of some of monuments and locations in India. But Genesys International Corporation goes beyond these and built the street views that Google offers in countries like US and UK. The WoNoBo.com launched in November last year. And promised to bring these maps on mobile platforms soon or later. So as expected Genesys International Corporation done its work and launched the WoNoBo app on most popular mobile platform in India Android. And said that it will be bringing WoNoBo on iOS soon.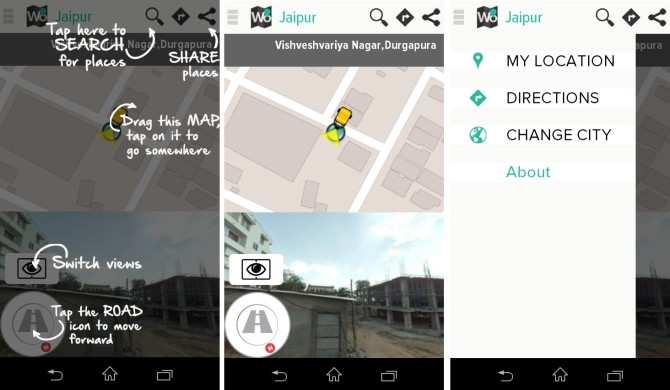 The WoNoBo 360-degree view maps is only available in selected cities like Delhi, Mumbai, Bangalore, Kolkata, Chennai, Hyderabad, Goa, Pune, Ahmedabad, Agra, Jaipur, Surat, Chandigarh, Patna, Amritsar. In addition, it promised to expand the cities list up to 54 cities.
Download WoNoBo
The WoNoBo Android app offers-
Share places of importance with family and friends
Explore all Indian streets from the comfort of your armchair
Step inside the Taj Mahal, Elephanta Caves and other heritage sites
Walk through hotels and shopping malls with extensive interior views
For More Stay tuned with   Intellect Digest India   and like us on   Facebook   or follow us on   Twitter  .
More related stories below: