Here I am going to share some useful information about Google Now for Indian users, so that you can make it useful. If you follow this tutorial step by step completely then most of things that you do on your smartphone will become more easy for you. In this tutorial I will tell you how you can make the Google Now experience better with some useful cards of Google Now. I will also show you how you can enable the Cricket card too in Google Now. And if you are facing problems that Google Now don't get your voice command, it will be surely solved with this tutorial.

How to change Language Dialect in Google Now
First if your English accent is really good means your pronunciation is as good as a British or American. Then you can go ahead and choose Generic English or English(UK) or English(US). But if Google Now does not understand your voice command completely, then you must change this setting. As we, Indians have our own English accent of speaking which is different from an American English accent and British English accent. So if Google Now does not get your Voice command then do not disappoint, just change the setting to English(India) as Google made it specially for India. As you change the setting from Generic English to Indian English, then give Google Now any voice command it will surely understand whatever you want to ask it.
To change the English Accent in Google Now
Tap the button in lower right corner of the Google Now and Go to Settings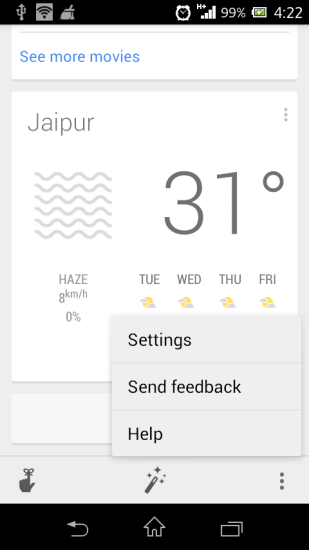 In Settings window, Go to Voice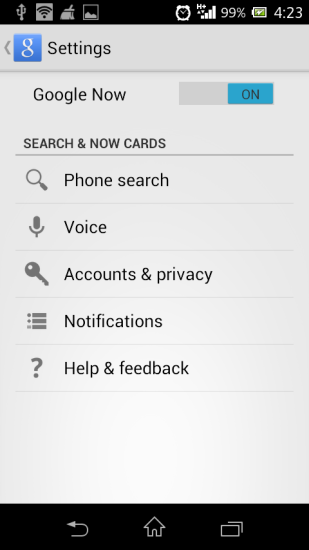 Now go to language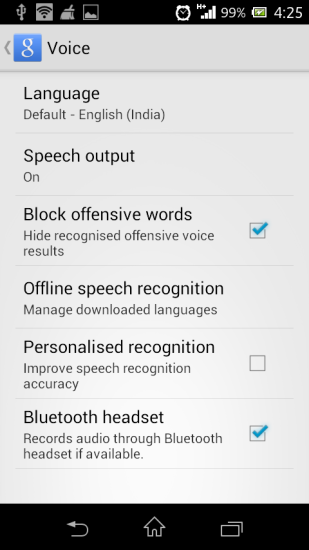 And in language tap on English and select English(India), leave it if already English (India) selected.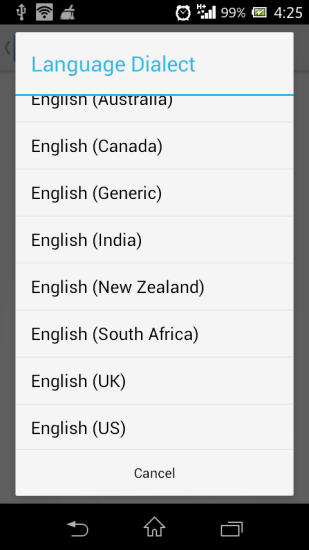 Changing the dialect to English (India) from Generic English will help a lot Google to understand your voice.
For accessing Google Now on your smartphone, you do not need to go to Voice Search app always. You can also access it by pressing the Home button and swiping it upwards. This works on most of Android smartphones.
'Ok Google' hot word detection
'Ok Google' hot word detection let you find the information without even touching anything on your smartphone, only you have to access the Google Voice Search app. The only smartphone comes with always listening mode is Motorola's Moto X. you can give voice commands to Moto X without even touching it.  'Ok Google' hot word detection is only available to selected language dialects like English (US) and English (UK). It is not available with English (India).
Personalized recognition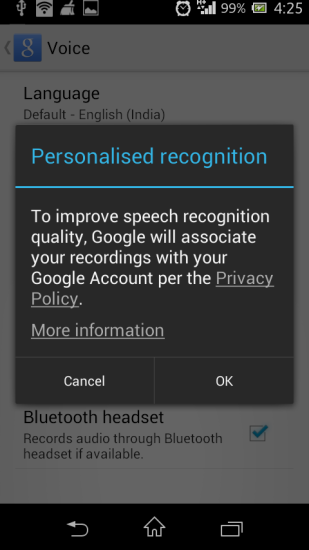 In the Voice tab you can also check in the personalized recognition that Google introduced in Google Now recently, it will trace all your voice commands and improve the overall experience.
How to enable Cricket cards in Google Now
As Google Now started supporting Cricket in sports category, you do not need to install cricket apps like Cricinfo or Yahoo Cricket. But if you are really a big lover of cricket and always wants to check everything related to Cricket, then the Google Now Cricket cards is not for you. But if someone interested in only scores than you should enable the cricket updates right now on Google Now in your smartphone.
To enable Cricket updates in Google Now
Tap on the magic wand icon on the middle of lower end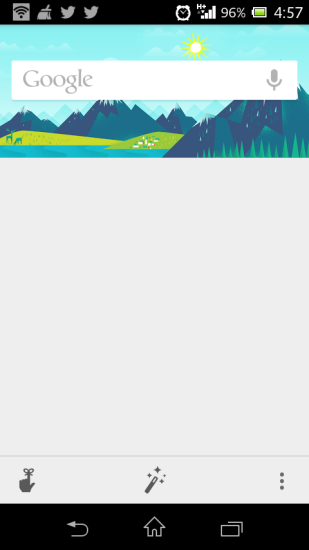 You will see Customize Google Now, Go To Sports Teams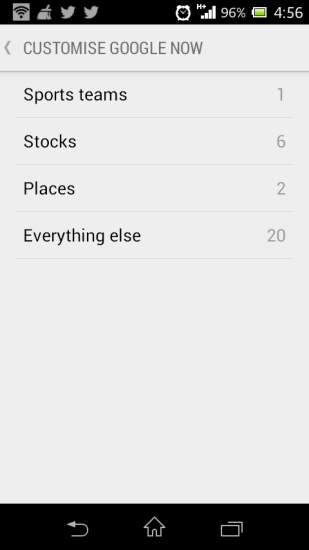 Tap on the Add a Team and write India Cricket Team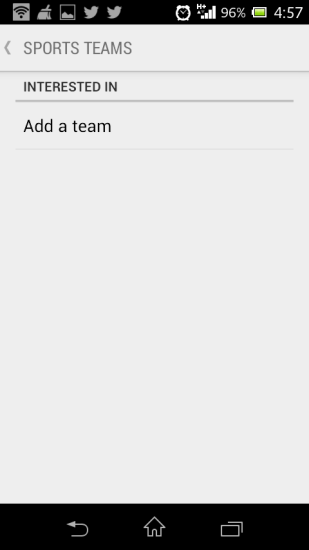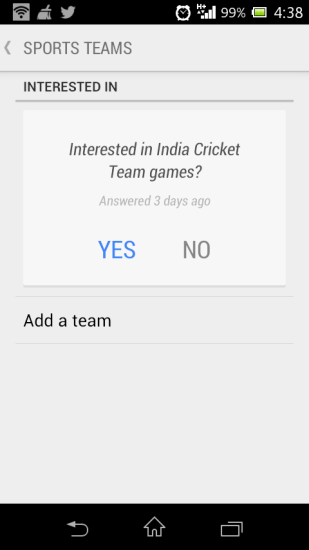 And done, you will start receiving updates from Indian Cricket team
Same thing you can also do with IPL teams, just tap on Add a Team option and type your favorite IPL team, select and done.
In Customize Google Now section, you can add Stocks and Places too.
For More Stay tuned with   Intellect Digest India   and like us on   Facebook   or follow us on   Twitter  .
More related stories below: