WhatsApp has added a new feature that will allow users to join group calls (video or voice) even if it was missed initially. Read more to find How To Join Ongoing Group Call On WhatsApp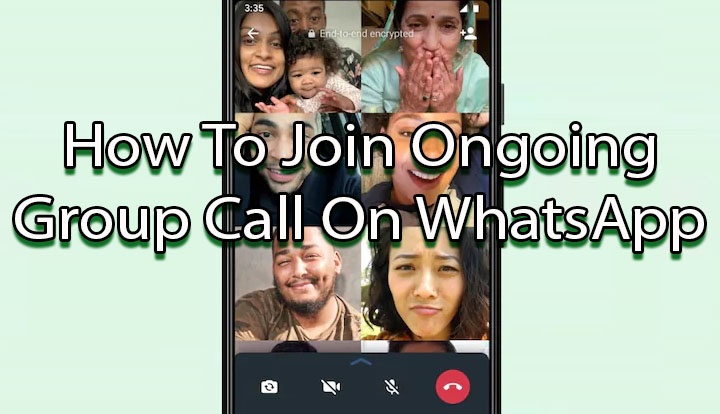 WhatsApp calling has become a popular feature of the Facebook-owned messaging platform. Now, the company has added a new feature for smoother group calls.
Now users will be able to join a group video or voice call even after it's started. So, even if you miss a group call initially when your phone rings, you can jump in anytime.
The joinable group calls will also allow you to drop off and rejoin a group WhatsApp call if the call is still going on. An Ignore button will let you ignore a call and join it from the Calls tab later.
The new feature is included in the WhatsApp for iOS beta version 2.21.140.11. It should arrive on the latest versions of WhatsApp for Android and iOS soon.
Also read: How To Disable 'Open in App' Reddit Pop-Up On Your Smartphone
How To Ongoing Group Call On WhatsApp
Update to the latest WhatsApp version
Once you get the new update, you will see a Tap to join option in the call log on WhatsApp to join an ongoing group call
Now, simply hit that option
That's it! Enjoy the call
Note: You can also look at the active participants of the call from the call info screen before joining the call.
Additionally, WhatsApp added a new call info screen that will allow you to see who all have been invited for the conversation but not yet joined.
Also read: How To Download Voter ID Card Online In Simple Steps
Conclusion
The new joinable calls feature will help in making smoother groups calls and will essentially work as a virtual room to hang out with your friends and family.
The Facebook-owned company hopes to enhance add spontaneity and ease of in-person conversations to group calls on WhatsApp.
Previously, WhatsApp did not offer a native option to join a group call. However, you could add members during an active voice or video call on the platform.
With the ongoing pandemic, the new feature is likely to increase the adoption of group calls among WhatsApp users.
Also read: How To Check If Your PAN And Aadhar Are Linked? If Not Linked, How To Link It?
We hope the above-mentioned article was helpful. Let us know in the comments section below,
More related stories below: