Reddit links are often shared on social media apps. However, they are accompanied by an annoying pop-up box. Read more to find How To Disable 'Open in App' Reddit Pop-Up On Your Smartphone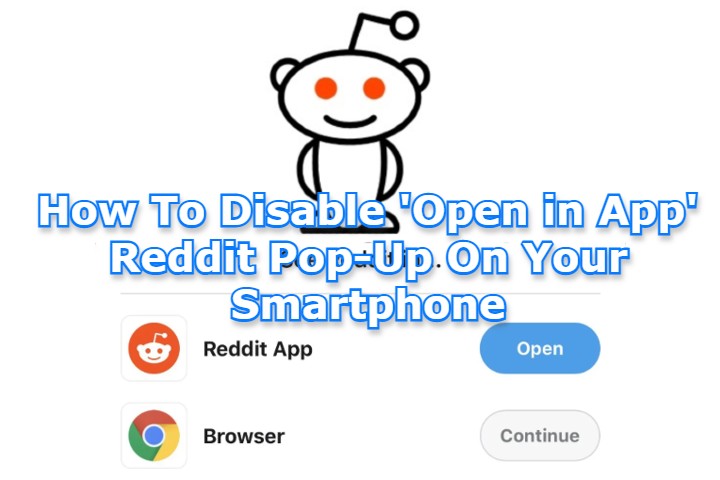 Social media apps are used to share all kinds of memes, images, and information from different websites/ platforms. Reddit is one of the most popular discussion platforms.
However, when you visit Reddit on its mobile site, an 'Open in app' pop-up appears which can be quite annoying. Additionally, you can't remove the pop-up by tapping on a close button.
Also read: How To Download Voter ID Card Online In Simple Steps
While the new dialogue box might be helping Reddit to grow its app downloads and users, it also restricts access to its website when browsing from a smartphone.
The Reddit dialogue box offers two options – 'See Reddit in…' the Reddit app (by tapping 'Open'/ your mobile browser (by tapping the Continue button). If you don't have the app, it takes you to the app store.
Now, you disable Reddit's 'Open in app' pop-up forever from your mobile browser. Here's how:
Also read: How To Turn Off Audio Notifications On Zoom
How To Disable 'Open in App' Reddit Pop-Up On Your Smartphone
Go to Reddit's mobile website/ link on your mobile browser
Now, you will see two options in the 'Open in app' pop-up
Then, hit the Continue button to remove it from the screen
Next, tap the three-line/ hamburger menu from the top-right corner of the page
Now, press the Settings option from the menu
Then, uncheck the box saying 'Ask To Open In App'
That's it!
Note: The above-mentioned trick will not work if you delete your browser history or visiting Reddit in incognito mode. If you clear your browser's session cookies, the pop-up will continue to appear.
Also read: How To Check If Your PAN And Aadhar Are Linked? If Not Linked, How To Link It?
We hope the above-mentioned article was helpful. Let us know in the comments section below,
More related stories below: