Zoom has become a go-to medium for official and unofficial meetings. However, with larger participation, notification sounds can get annoying. Read more to find How To Turn Off Audio Notifications On Zoom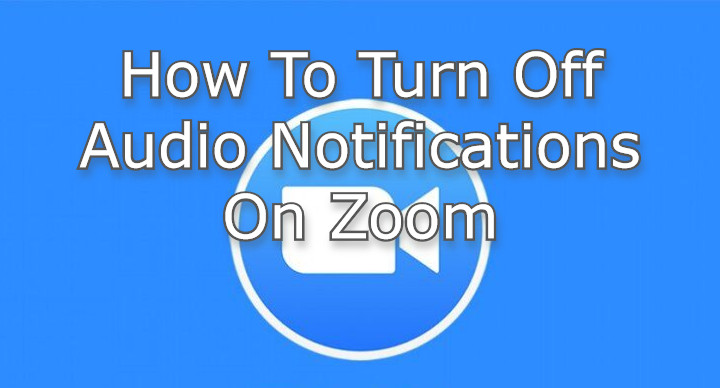 With the ongoing pandemic, regular day's work involves multiple zoom meetings. The popular app offers a doorbell-like sound whenever a participant joins or leaves a meeting.
The notifications feature quite useful for users who are waiting on someone while doing other work in the meantime, especially useful when you're not looking at the screen.
Also read: How To Set Expiry Date To An Email Via Gmail Confidential Mode
While the notifications are useful in small groups, they can get quite irritating with a larger number of participants coming and going. Fortunately, there is a way to turn the audio notifications off in Zoom meeting rooms.
The popular platform offers several customization options. You can choose to play the sound for everyone or just hosts and co-hosts. You can even ask users to use their voices as a notification (only for users who join by phone).
All you need to do is toggle audio notifications based on your preference. You can do this before a call commences, or even during the meeting. Here's how to turn off /on the audio notifications on Zoom:
Also read: How To Check If Your PAN And Aadhar Are Linked? If Not Linked, How To Link It?
How To Turn Off Audio Notifications On Zoom
Log into your Zoom account from the Web browser and click on the Settings option placed in the left-hand column.
Alternatively, log in to your Zoom app and click on your profile icon > select Settings > View More Settings.
Next, click on In Meeting (Basic) in the left column and scroll down
Then, search for an option called 'Sound Notification When Someone Joins or Leaves' and toggle this on or off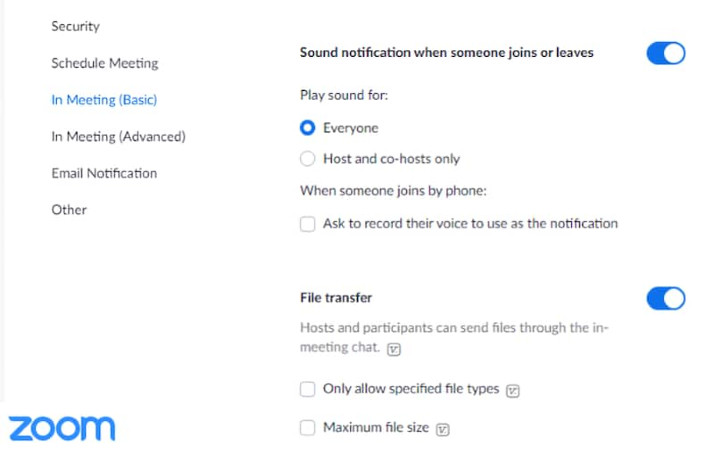 If you toggle it on, you can choose from three options – 'play the sound for everyone' or 'only for hosts and co-hosts' or 'record a user's voice as a notifications'
That's it!
Note: If you turn the audio notifications off, you will not get any audio prompt when a user enters or leaves a Zoom meeting. So keep an eye on your screen while waiting for someone to join.
Also read: How To Turn On Dark Mode For Instagram
We hope the above-mentioned article was helpful. Let us know in the comments section below,
More related stories below: