Jolla, Smartphone company from Finland, and India's largest e-commerce marketplace Snapdeal.com announced an exclusive partnership to launch the Jolla Smartphone in India.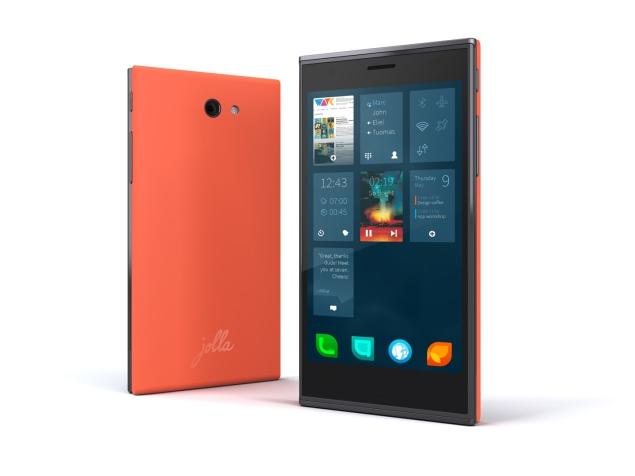 Jolla is a new Finnish Smartphone running its independent operating system, Sailfish OS. Based on the heritage of Meego, an open source operating system formerly developed by Nokia among others, the Jolla Smartphone offers a distinct user experience, unlike any of the competition.
The Sailfish OS was introduced to the public in Finland in late-November 2013. Currently Jolla smart phones are available all over Europe.
The device is powered with 1.2GHz and a display of 4.50 inch (540×960 pixels). It sports a 8 MP rear camera and 2 MP front camera giving 1 GB and 16 GB storage.
Sami Pienimäki, Co-founder and CMO of Jolla comments: "India is the rising Smartphone market of the world and we look forward to welcoming many new Jolla fans across the country. Since late 2011, we have received a tremendous amount of interest from India to enter this great market. We are super excited to be partnering with the market leader Snapdeal, who has extensive reach in the booming online commerce market of India. Through this position, we are confident to reach those interested in a true alternative to the mainstream players."
Kunal Bahl, Co-founder & CEO, Snapdeal.com comments on this exclusive partnership: "We at Snapdeal.com constantly endeavor to offer high quality products across varied categories to our 25 million+ users at best prices. The Smartphone category has been getting an extremely encouraging response on our platform. However the market in India offers few choices in terms of mobile operating systems. Jolla with its innovative Sailfish OS introduces an entirely new user experience to consumers. Jolla offers a unique Smartphone experience both in terms of hardware and software. We look forward to a long term and mutually beneficial relationship".
The exciting new Jolla Smartphone with its distinct button-less design, unique Sailfish OS gesture-based user experience, and Android application compatibility will be available in India exclusively on Snapdeal.com within a month. The price is yet not available, but official Jolla has sold handset at 349 (about Rs 28,400), taxes extra.
Expert Opinion
Jolla is going to be a good option as giving Sailfish as a OS will keep it aloof from other brands. The other add on will be the button less device it is. The only thing which is going to impact is the cost. They might keep a price around 25,000 to 28,000.
More related stories below: