Marking the start of a new series, Intellect Digest offers a new shopper's guide for our valuable readers. This series focuses on giving a heads on overview for all the best possible smartphone options in the given budget range. Every device featured in the series is compared on numerous factors like specification, build quality, user experience and after sales support. This time, we will be looking at the entry level options i.e. Best smartphones under Rs 10,000. While there's no dearth of smartphone options available in this price segment, we will particularly be focusing on the options which provide the best VFM (Value for Money) for your hard earned cash. Without further ado, here's the showdown.
Moto E – Rs 6999 (Flipkart)
Moto E, had a record breaking entry in India and rightfully so. It offered excellent specifications, robust build quality and an attractive price tag. Also, the timely updates to the device made it a favorite among tech savvy android users on a tight budget. It offers Dual Sim capability, 4.3″ LCD display with Gorilla Glass 3 protection, 1.2 Ghz Dual Core Snapdragon processor, 1 GB RAM and 4 GB internal memory with MicroSD expansion option. 5 MP fixed focus camera and lack of a front camera may prove to be a deal breaker for some people who want a decent camera experience but we're not complaining. This specification set along with a flagship-like update record makes it a very strong choice.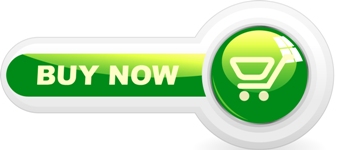 ASUS Zenfone 5 – Rs 9999 (Flipkart)
ASUS made a surprising entry into the entry level smartphone market with the Zenfone 5. Having the strongest specifications set among our contenders, it also features the best build quality and value for money factor in this price segment. It features Dual Sim capability, 5.0″ HD 720p display with Gorilla Glass 3 protection, 1.6 Ghz Intel Atom processor with Hyper Threading, 2 GB RAM and 8 GB internal memory with MicroSD expansion option, 8 MP primary and 2 MP front camera makes along with a 2110 mAh battery. It is also worth noting that 2 GB RAM is a norm among flagship devices from HTC, Sony and Samsung and it is extremely great to see such strong configuration in a device that just costs under Rs 10,000.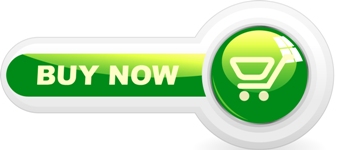 Xiaomi RedMi Note – Rs 9999 – (Coming Soon)
While note officialy available as of now, the Xiaomi RedMi Note was unveiled along with Xiaomi MI 3 and Xiaomi RedMi 1S. It is the Chinese manufacturer's phablet offering featuring a 5.5″ 720p IPS-LCD display, Dual Sim support, 1.7 GHz octa-core MediaTek 6592 SoC,2 GB RAM, Mali 450 graphics, 13 MP Camera with Autofocus and LED Flash and 5 MP front camera. Internal memory is 8 GB with a MicroSD Card expansion slot. Battery is a massive 3100 mAh unit. The device interestingly offers a very strong configuration for a phablet that costs well under Rs 10,000.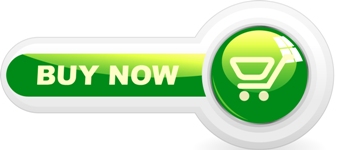 XOLO Q900S – Rs 9999 (Snapdeal)
Xolo's first and worls's lightest Windows phone device, Xolo Q900S is listed online for Rs 11999 and is available for preorder on Snapdeal for Rs 9999. With a weight of 100 grams, the device scores full points in ergonomics. It is a Dual Sim device and runs Windows Phone 8.1 out of the box. It features a 4.7″ 720p IPS display with One glass solution and 1.2 GHz Quad core snapdragon 200 CPU with 1 GB RAM and Adreno 302 GPU. 8 MP camera with LED flash and purecell sensor is present along with a 2 MP front camera. 8 GB internal storage is expandable through a MicroSD card and 1800 mAh battery unit is present. The Q900S offers a very sleek profile (7 millimeters).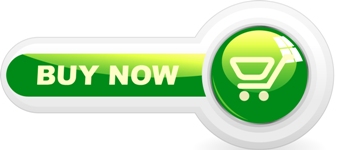 Nokia Lumia 630 – Rs 10325 (Flipkart)
Nokia Lumia 630 offers Windows Phone 8.1 out of the box along with a host of other Nokia exclusive features and a good specifications sheet. It offers Dual SIM functionality,1.2GHz Quad core Snapdragon 400 processor, 512 MB RAM, 4.5″ FWVGA display with gorilla glass 3 protection and clearblack technology. 5 MP primary camera is present with no front camera. Internal memory is 8 GB along with a MicroSD card slot. The point to be noted is that Nokia Lumia devices come with excellent HERE maps service and Nokia Music unlimited subscription. Also, Nokia Lens and Creative Studio applications provide great camera interface and editing features.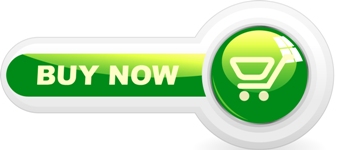 Micromax Unite 2 – Rs 7099 (Flipkart)
MicroMax Unite 2 offers dual sim functionality, 1.3 GHz MediaTek Quad core processor, 4.7″ IPS LCD display (480×800 resolution), 1 GB RAM, 4 GB Internal memory with MicroSD Card slot, 5MP AF Camera with LED flash, 2 MP front camera, Mali 400 graphics and a 2000 mAh battery unit.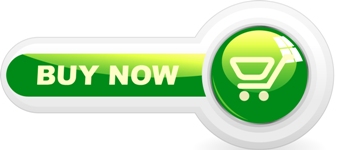 Analysis and Conclusion :
While every phone in this round of comparison offers a great value for money factor, some handsets deliver features that stand out and makes your purchase a worthy one. Moto E is great for consumers who like a sturdy and very well built device that receive regular updates in a timely manner along with a stock android experience. Asus Zenfone 5 offers the best of both worlds with a powerful processor, ample RAM and a very well built device. Xiaomi RedMI Note is a very attractive budget phablet offering with an octa-core processor and great camera but the after sales service may not be that great in Tier 2 and 3 cities in India. Xolo Q900S offers a worthy alternative to Lumia series with a very sleek profile and great processor. Nokia Lumia 630 comes with an attractive set of Nokia software services and software updates. Windows Phone users should definitely consider this point while making the purchase. MicroMax Unite 2 offers a normal specification set for an entry level android device with no frills. Its worthy alternative is the Moto E which offers a smaller screen and slightly less powerful camera in trade for a better build quality and high pixel density.
Feel free to ask any questions regarding the above devices and let us know in the comments section.
More related stories below: