MediaTek announced MT6795, the 64-bit Octa-core LTE smartphone System on Chip (SoC) with 2K display support. This is MediaTek's flagship smartphone SoC designed to empower high-end device makers to leap into the Android devices built on 64 bit architecture. It has a couple of impressive specifications inlcuding 4G LTE support and super slow motion video capturing and playback capability.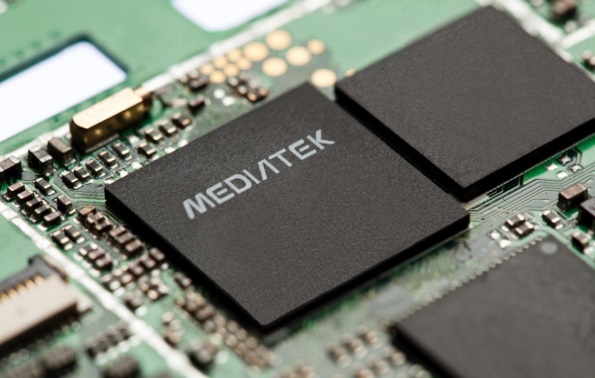 Specifications & Features :
2K display support
64 bit True Octa core SoC running up to 2.2 GHz
MediaTek Co-Pilot technology provies world class multi-processor performance
Dual channel LPDDR3 clocked at 933 MHz
Support for 120 Hz display with ClearMotion and Response Time Enhancement Technology
Capability to capture and play 480 frames per second super slow motion videos
 Integrated, low-power hardware support for  H.265 Ultra HD (4K2K) video record & playback, Ultra HD video playback
support for H.264 & VP9, as well as for graphics-intensive games and apps
 Support for Rel. 9, Category 4 FDD and TDD LTE (150Mbps/50Mbps), as well as modems for 2G/3G networks
Support for Wi-Fi 802.11ac/Bluetooth®/FM/GPS/Glonass/Beidou/ANT+
Multi-mode wireless charging supported by MediaTek's companion multi-mode wireless power receiver IC
True Octa-core support is a welcome change as companies like Samsung claim to have an Octa-core chip but in reality there are just two different quad core chips working on different clock speeds. Only one of them functions at a time. So essentially you get a quad core CPU in the name of Octa-core.
"MediaTek has once again demonstrated leading engineering capabilities by delivering breakthrough technology and time-to-market advantage that enable limitless opportunities for our partners and end users, while setting the bar even higher for our competition," said Jeffrey Ju, General Manager of the MediaTek Smartphone Business Unit.  "With a complete and inclusive 64-bit LTE SoC product portfolio, we are firmly on track to lead the industry in delivering premium mobile user experiences for years to come."
MT6795-powered devices will be commercially available by end of 2014.
Expert Analysis
MediaTek is generally used as an SoC provider for smartphones in entry and mid range price segment. Having an impressive set of specifications, the MediaTek MT6795 looks like a promising contender which can stretch the performance benchmark of smartphones. Only time will tell how it fares against the Qualcomm Snapdragon SoC which is the preferred choice of manufactures in their flagship devices.
More related stories below: