The flagship smartphone from Obi Mobiles packs extreme performance and multitasking capabilities in a sleek metallic design powered by a 1.7 GHz Octa Core processor. As expected in the device of this class it sports the current version of Android Kit Kat 4.4 and an HD IPS Touch Screen.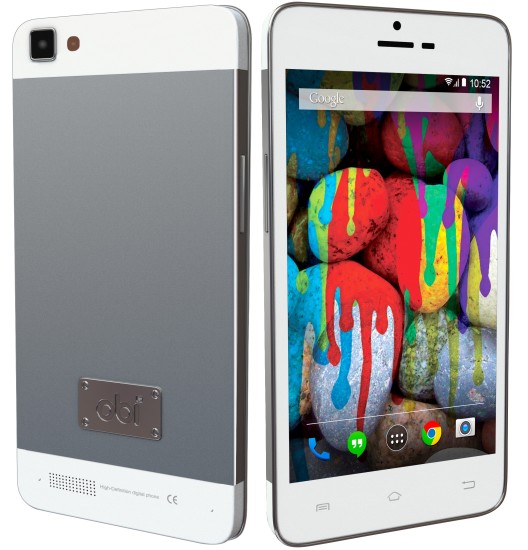 Obi Mobiles today announced the launch of its much anticipated smartphone, Octopus S520.The device runs on the latest OS kitkat 4.4.2 and sports a 5 inch HD display.The Octopus S520 is a Dual SIM, comes in a sleek minimalistic design with a maximum thickness of just 8.4 mm.
It is powered with a MediaTek octa-core processor, S520 differentiates with its cutting edge specifications, exceptional build quality and superior industrial design. It has an 8MP rear camera with Auto Focus with Face Detection and HDR, and a 2MP front-facing camera.
On connectivity front it is a 3G device which also supports 2G, Wi-Fi- IEEE 802.11 b/g/n, Bluetooth 4.0, USB 2.0 which comes in a sleek minimalistic design with a maximum thickness of just 8.4 mm, 1GB RAM and 8GB Internal Memory expandable to 32GB.
The device is optimised for seamless rendering of media content while all standard smart phone functions are supported in multitasking situations by the powerful octacore processor.
The phone package contains a Flip Cover, a Screen Protector along with a best in class USB Charger and in-ear bud type ear phones as a standard offering. The phones are supported by country wide network of over 95 service centers for after sale support.
Octopus S520 which shall be available initially for purchase through the largest online Marketplace-Snapdeal at Rs. 11,990/-.
is powered by a 1.7GHz octa-core MediaTek processor along with 1GB of RAM. – See more at: http://www.digit.in/mobile-phones/obi-mobiles-launches-octopus-s520-smartphone-in-india-at-rs-11990-23317.html#sthash.DdzUNqon.dpuf
is powered by a 1.7GHz octa-core MediaTek processor along with 1GB of RAM. – See more at: http://www.digit.in/mobile-phones/obi-mobiles-launches-octopus-s520-smartphone-in-india-at-rs-11990-23317.html#sthash.DdzUNqon.dpuf
More related stories below: