As expected, Lenovo launched its Vibe K4 Note smartphone in India today. One of the highlights of this phone is that it comes with TheaterMax technology which can convert any multimedia content into a virtual reality experience. The multimedia content ranging from games or videos can be converted into virtual reality using TheaterMax. For the whole new virtual reality experience, the company has introduced ANT VR headset.
The ANT VR headset comes with a compact folding design with an aspherical lens and supports all new Lenovo smartphones with screen size between 5-inch to 6-inch. Users can connect their Lenovo smartphones to VR headset via Bluetooth.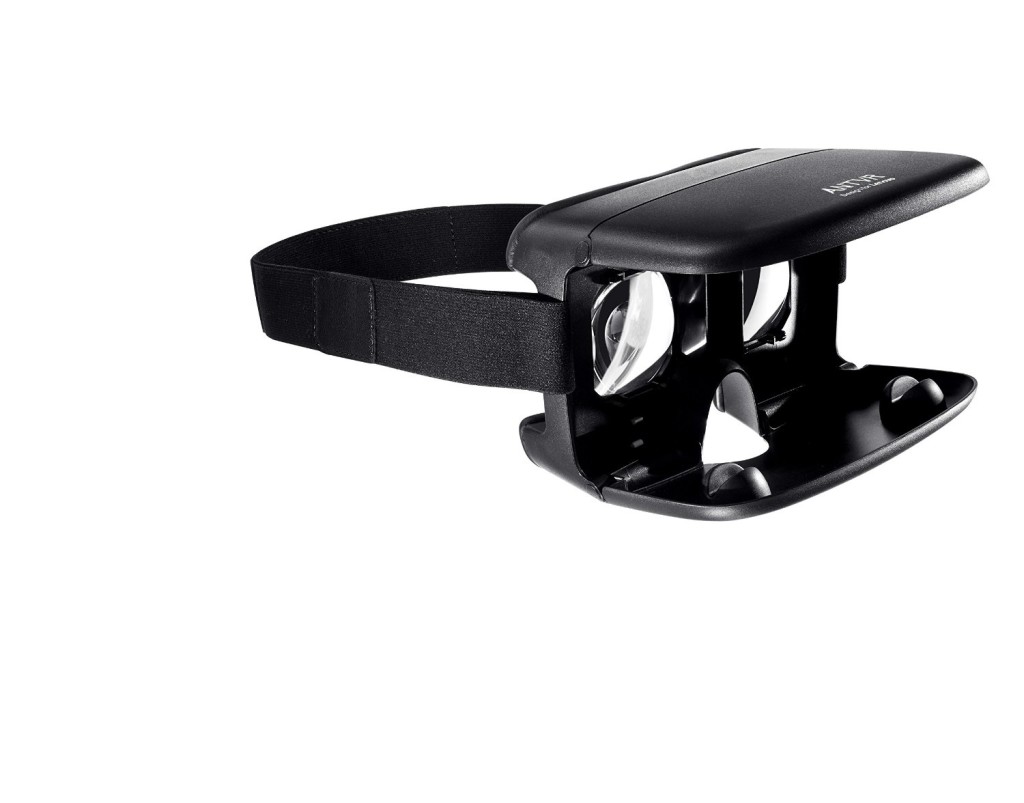 Features Of ANT VR Headset
Lens: Aspherical
View Angle: 100 degree
Weight: 160 grams
Dimensions: 16 x 6.1 x 10.4 cm
Screen Size Support: All new 5-6-inches Lenovo phones
Control Mode: Bluetooth Controller/Earphone
Price & Availability
The Lenovo Vibe K4 Note is priced at Rs. 11,999 while ANT virtual reality headset is priced at Rs. 1,299. The Vibe K4 Note bundled with ANT VR headset costs Rs. 12,499. It will be available to buy exclusively from Amazon India. First flash sale is scheduled on January 19, 2016 and registrations for the same will open today at 3:00PM. The K4 Note also comes with Skullcandy Ando headphones which are to be grabbed separately for Rs. 1,299.
The ANT VR headset will compete with the likes of Google Cardboard and Oculus VR headsets with spherical and distorted lenses respectively. While the Google Cardboard supports devices with 4.5-5.5-inch screen sizes, the Oculus VR headsets works with certain limited devices. The ANT virtual reality headset weighs 160 grams, Google Cardboard weighs 57 grams and Oculus VR weighs 363 grams.
Stay tuned with us for more updates!
Also Read: Lenovo Vibe K4 Note vs Xiaomi Mi 4i vs Motorola Moto G 3rd Gen Comparison
More related stories below: