LG earlier had unveiled the World's first curved OLED TV and curved smartphone and today on December 11, 2013 they launched their curved lineup in India. Going beyond imagination, LG OLED TV 55EA9800 and curved smartphone LG G Flex packs a brand new innovation which is still catching up which we shall see more in the future.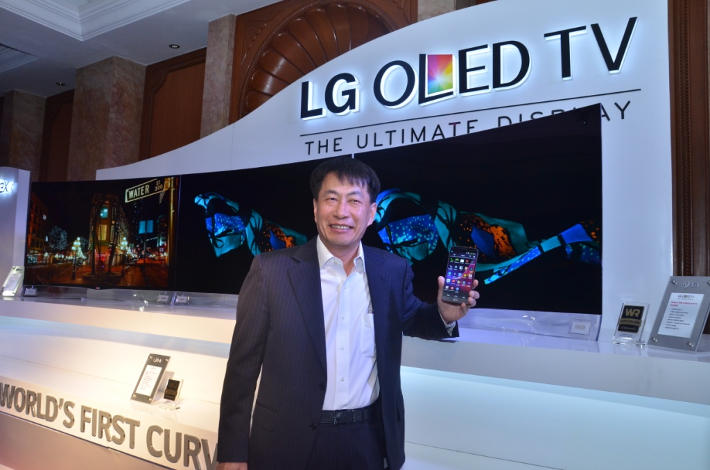 Today, LG announced the very first curved screen LG 55″ Curved OLED TV which features full CINEMA 3D support, cinematic experience and proprietary WRGB technology. The incredibly thin display with a gentle inward flex design claims to remove the problem of screen-edge visual distortion and detail loss.
Features:
The LG OLED TV features an unique 4-color pixel technology, a staggeringly thin display (just 4.3mm), a dramatic Curved design and a vivid picture quality that is practically indiscernible from colors found in nature. The vivid colors and infinite contrast put this television above the rest with its 4 color pixel technology that adds a white sub-pixel to the conventional red, green and blue pixels making it WRGB. LG's Clear Speakers offer high quality sound to match the picture quality of the OLED TV and above that it supports gestures, pointing, wheel, voice, and universal control.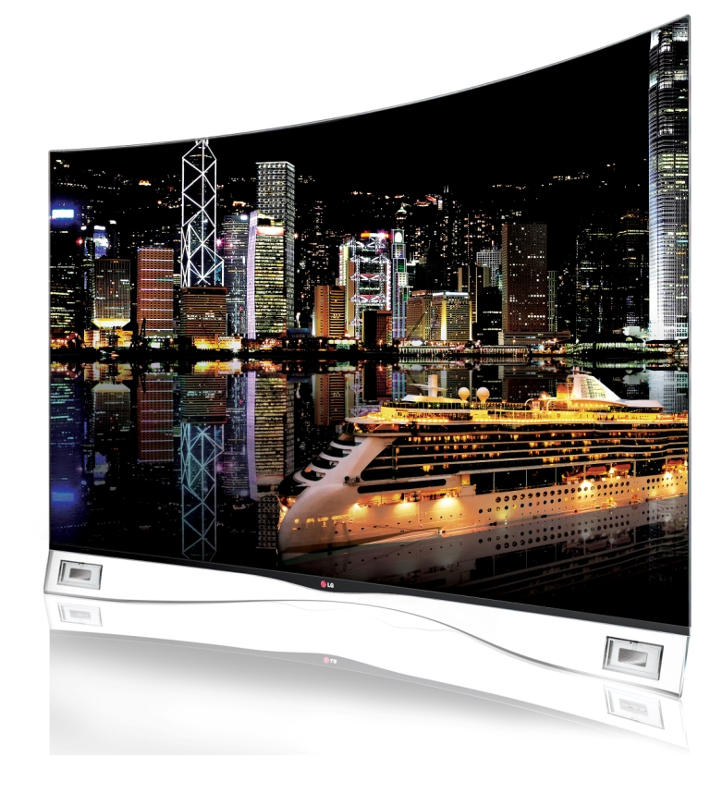 The LG G Flex is the result of LG's in-house development by collaborative efforts of LG Display and LG Chem. The 6-inch display found in the G Flex is the world's largest ultra-thin, ultra-light flexible Plastic OLED (POLED) display. The curved OLED panel are built on plastic substrates instead of glass, giving LG G Flex its unique shape and durability. The POLED display is brighter and more precise which is possible by the appropriate application of Real RGB, which contains all three sub-pixels — red, green and blue — in one pixel. Adding to this, the LG G Flex has an elastic coating with 'Self Healing' capability to recover from the daily wear-and-tear scratches that uncased smartphones are prone to, keeping the G Flex looking as new for a long period.
Pricing and Availability
The LG Curved OLED 55EA9800 will be available for Rs. 999,000 and will be available across LG best shops by January. The LG G Flex curved smartphone will arrive the markets by February 2013 and is expected to price somewhat between 60k-65k INR.
More related stories below: