Now you can use Snapchat to share your location with your friends and loved ones. Read more to find out about How To Share Live Location On Snapchat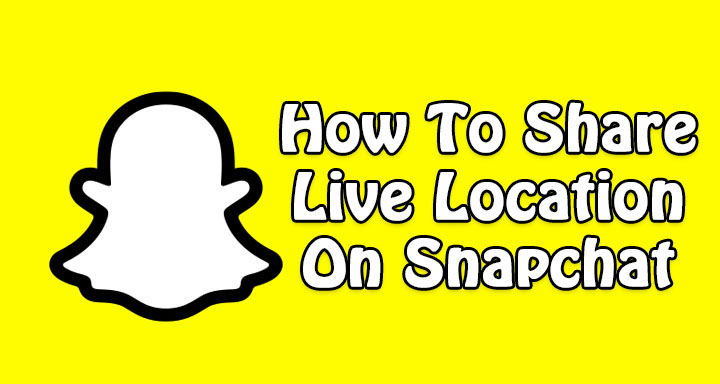 Snapchat has announced a new feature that allows you to share your live location with friends. The Temporary Live Location is rolling out to all Snapchat users globally.
The new feature helps your friends to check your real-time whereabouts with friends to let them know that they are en-route to meet them or going home.
You May Also Like: How To Send Chrome Links From Desktop To Your Own Phone
The Temporary Live Location feature works only between friends on an individual basis. You can update your live location for a period between 15 minutes and up to eight hours.
Snapchat shows a pop-up window when a user accesses the live location feature for the first time. This helps you to avoid privacy issues.
You May Also Like: How To Bulk Delete Posts On Instagram In Easy Steps
How To Share Live Location On Snapchat
Go to the profile of your friends with whom you want to share your location in real-time.
Then, scroll down to see the Share My Live Location option.
Now, you will see a pop-up to inform you about the feature.
Next, tap Sounds good! to go ahead
Then, select the time frame you want your live location to be shared with your friend.
Thats' it! You friend will see your Bitmoji with a special 'LIVE' icon. It will not be visible to others on the app.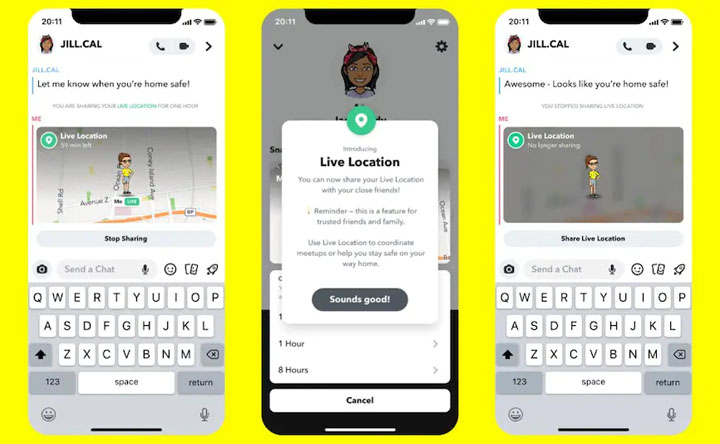 Note: The new live location sharing feature is different from the regular location sharing on Snapchat. Also, you cannot share your live location with multiple friends at once.
You May Also Like: How To Schedule Instagram Live In Easy Steps
Conclusion
Snapchat claims that the new feature is designed on the basis of community feedback. Previously, the company ahs announce the Snap Map feature in June 2017. However, Snapchat revamped Snap Map last year with Explore and Memories Layers.
You May Also Like: How To Restore Recently Deleted Photos, Videos On Instagram
We hope the above-mentioned article was helpful. Let us know in the comments section below,
More related stories below: