Watching movies/ TV shows can be a great solution to keep the kids engaged and happy. However, not all content online is suitable for kids. Read more to find How To Hide Movies, TV Series From Kids Profiles On Netflix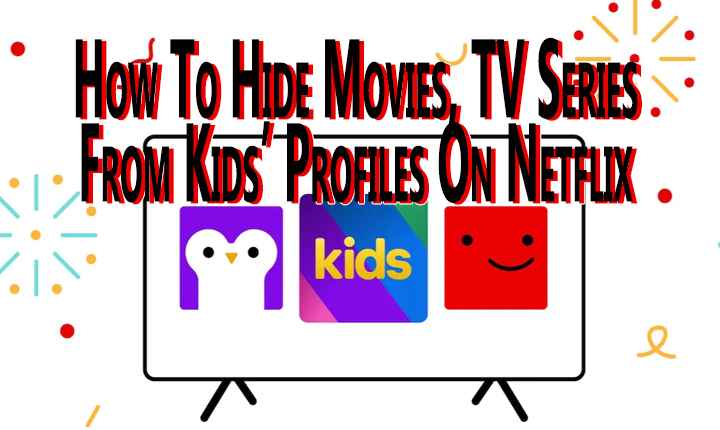 The ongoing lockdown can be harder for many people, especially if you have kids in the house. As a result, the number of people using streaming services has skyrocketed.
While Netflix is a great tool to keep spirits up, it's not really censored for family viewing. Now, Netflix has added several new options to help out parents and caretakers.
Also read: How To Make Video Conference Calls On Skype Via 'Meet Now' Feature
The new parental controls for families are aimed to allow parents to make the right viewing decision for their children. You can lock adult profiles with a four-digit code.
Earlier, the titles were simply locked behind a PIN. Now, you can block an individual film/ TV series by name from showing up in the kid's profile.
You can also filter out titles by age categories (country-specific). In India, Netflix offers "All", "7+", "13+", "16+", or "18+" categories.
"Choice and control have always been important for our members, especially parents. We hope that these improved controls will help parents make the right choices for their families," said Michelle Parsons, Kids Product Manager, Netflix.
Also read: Now You Can Use Google Maps To Locate Food and Night Shelters In 30 Cities
Parents can also check what kids have been watching in their Netflix profiles. Additionally, users can turn off the auto-play option for kids' profiles only (to reduce binge-watching).
The new settings will be available in the account settings of the parent's account. Netflix has added a dedicated 'Profile and Parental Controls' hub within 'Account' settings.
However, you can't change settings in the Netflix app itself. You must open Netflix in a browser on a laptop or a smartphone.
Also read: How To Turn Any Photo Into A Painting With Google Arts & Culture App
How To Hide Movies, TV Series From Kids Profiles On Netflix
PIN protect individual profiles to prevent kids from using the specific content
Remove individual series or films by title. The blocked title(s) won't show up anywhere in that profile
Review each profile's setting using the "Profile and Parental Controls" hub in account settings
See what their kids have been watching within their profile
Turn off the autoplay of episodes in kids' profiles.
Also read: How To Use Group Video Calling Feature On WhatsApp
We hope this article was helpful. Feel free to share your thoughts on the comments section below.
More related stories below: