TCL is the manufacturer behind the BlackBerry brand. Now, the Chinese company plans to move past the keyboard devices, Blackberry is known for. It is expected to launch a new device sometime in October. The upcoming handset is tipped to be called Z10 or Storm and will feature a keyboard-free body like TCL DTEK 50 and DTEK 60. TCL plans to bring a new device with well-built design, that works in all different weather conditions. Read more to find about upcoming BlackBerry Smartphone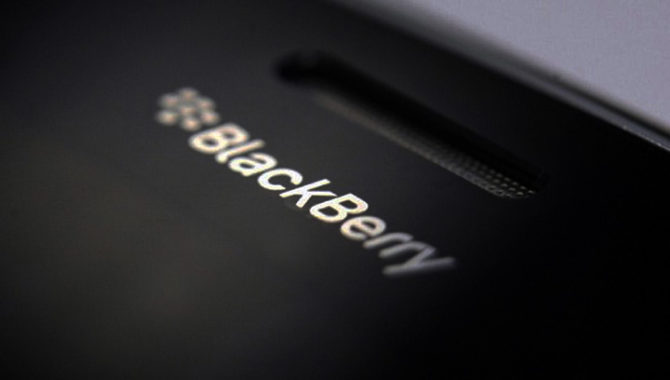 Apparently, TCL is focusing on durability and longevity for its future Blackberry devices. Apart from full-touchscreen, the company also plans to add IP67 certified water and dust-proofing to the upcoming handset. Also, the battery will offer more than 26 hours of mixed use. The new device will cost less than other flagships. The company representatives confirmed the new information at an IFA conference in Berlin.
In a recent interview, TCL's François Mahieu revealed that 'TCL will respect BlackBerry's reputation for building hard-wearing devices for clumsy international travelers who will be working in all weathers.' The company plans to bring a 'long-lasting phone that'll keep going long after your iPhone has conked out.'
Also read: YotaPhone 3 Launched With Dual Displays, Snapdragon 625 SoC
Competition
TCL is aware of the fact that Blackberry is not really in the big league. Still, the company maintains that users shouldn't write off the brand just yet. "We are there to play, we're just playing with different cards," said François Mahieu, Global GM, TCL.
Previously, BlackBerry Priv couldn't manage to garner significant sales despite its hidden physical keyboard. A slider allowed you to use the smartphone as a large touchscreen device. Can certified water and dust-resistance lead to towards millions of sold devices? According to Mahieu, the upcoming flagship handset will be good enough to create a dent in the Apple iPhone and Samsung Galaxy upgrades.
The KEYOne garnered high sales numbers from enterprise segments and working professionals. The security-focused device is not really optimal for personal use.
Also read: BlackBerry KEYone India Launch: All You Need To Know
Secure Android
New Blackberry handsets run Android operating system, which is not considered the safest platform. However, Blackberry plans to use its security knowledge to bring the 'most secure Android phone in the world.' Just like KEYOne, the upcoming device will run the company's version of Android OS.
Recently, BlackBerry announced its plans to license out its secure version of Android. This might be the reason behind the shift towards hardware optimization by TCL. As BlackBerry no longer manufactures its own hardware, a move towards software game makes sense. However, this takes away a differentiating factor from Blackberry branded devices.
Also read: Motorola Moto Z2 Play vs BlackBerry KEYone: Which Upcoming Phone Is Better?
Conclusion
Security has been a unique selling point of BlackBerry branded devices. However, many ultra-secure Android devices have not been able to make a mark in the smartphone segment. Will the shift towards durability and longevity attract iPhone and Samsung Galaxy users towards BlackBerry? We will have to wait till October for the upcoming Blackberry handset. While most handsets are coming with cutting-edge design and features, it is hard to attract eyeballs while betting on battery life, security, and durability. Do you think Blackberry can bounce back into the major league? Lets us know in the comments section below.
More related stories below: