Before I start, I must put a disclaimer that I am not an athlete. But I am conscious about my fitness, especially after gaining some weight in past couple of years and being out of shape, I really want to get back in shape. I recently acquired two fitness products which I use on regular basis. One is a fitness tracker, which I will review separately in another post, and other is a pair of running shoes- Nike Air Zoom Elite 8, which I am going to review here. It has been over a month I have been using them, so it is a fairly well experienced review and not an impulsive first or second use review.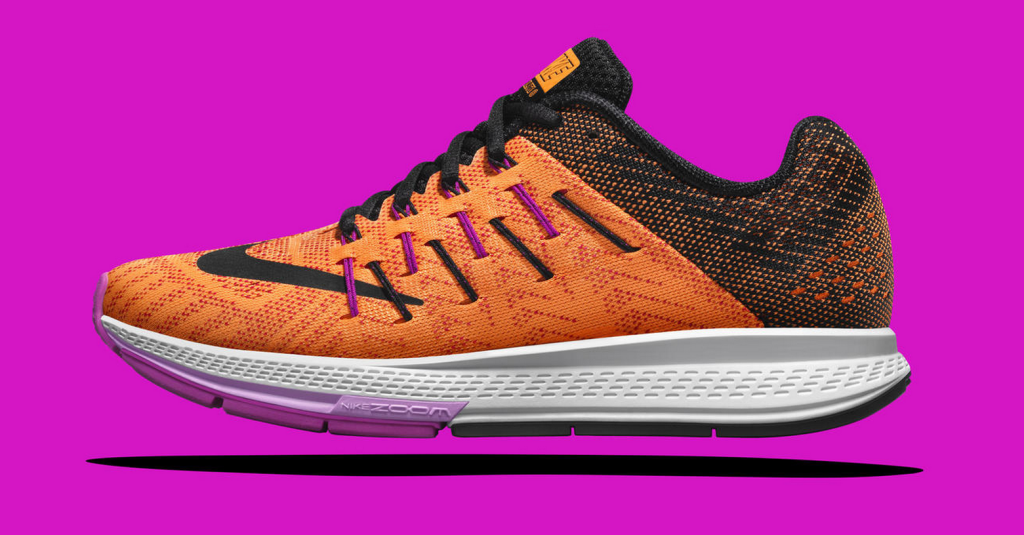 First of all, I am not an athlete, so for me, running a sprint or marathon is not the target. My goal is to have a comfortable as well as efficient running shoe which gives me enough support and cushioning for running and jogging. Also it should help me stay on track without making me too tired or uneasy. Nike Air Zoom Elite 8 fits all my needs very well, in fact it exceeds my needs in many ways. The reasons I settled for these shoes is because of its features which make it among the best running shoes on the shelf which you can buy. Let me jot down all these reasons for you below:
Mesh and Flywire Top Design
It has a really flexible, breathing and light weight mesh design which makes it very comfortable to wear while running. It helps reduce the sweat by improving on the ventilation and providing superior comfort. Also the flywire mesh design is something very unique. It ensures that the shoe fits the foot snug, but at the same time, it does not squeeze the foot uncomfortably. This further helps making me feel relaxed while running.
Nike Air Zoom Cushioning With Spring Action
Nike Air Zoom air-cushion is a mechanism in the sole which creates a spring like action. While I mentioned that I am not an athlete, but this is one feature loved by many athletes. The Zoom cushion is made of a compresses air enclosure with fibers structure. While running, when you put pressure on the front part of your foot, it compresses the zoom chamber and when you lift your foot off the ground, it gives you some part of energy back giving you a push that helps you run faster. It makes running faster and more energetic.
Soft Cushion Sole
The sole of the shoe is well shapes and supports the foot very well. It helps to reduce the fatigue that a runner usually develops after running long distance. It also gives a comfortable running experience.
Tread Pattern Under The Sole
Usually ignored by a layman buyer, tread pattens under the shoe are very important. It decides the grip as well as support a shoe provides. For running shoes, a mix of straight and checkered pattern is more favorable. This shoe has a well tuned tread pattern for running which makes it a superior running show compared to general sport shoes.
Verdict- Nike Air Zoom Elite 8 Review
If you are an athlete or a fitness seeker like me who wants to run on a casual or professional level, this shoe is highly recommended for both type of users. It is light in weight, good on fit,high on grip, high on comfort and ventilation and helps you run faster with the Nike Air Zoom technology. You can go ahead and get a pair for yourself and run better and faster. Check more details on Nike official website here.
More related stories below: