Nokia has launched the Bing Health and Fitness App with the launch of Nokia Lumia 630 Dual SIM phone announcement in India. The Health and Fitness app uses a low power motion sensor which is present with the Nokia Lumia 630 which goes on sales soon. In the previous generation of Lumia devices, this low power motion sensor is available only in the Lumia 1520, none of the previous Nokia devices, other than 1520 have this native sensor.
Surprisingly, the Health and Fitness App will be available for all Lumia devices, but the pedometer and advanced motion sensing activity tracking will not work on the devices without the low power motion tracking module.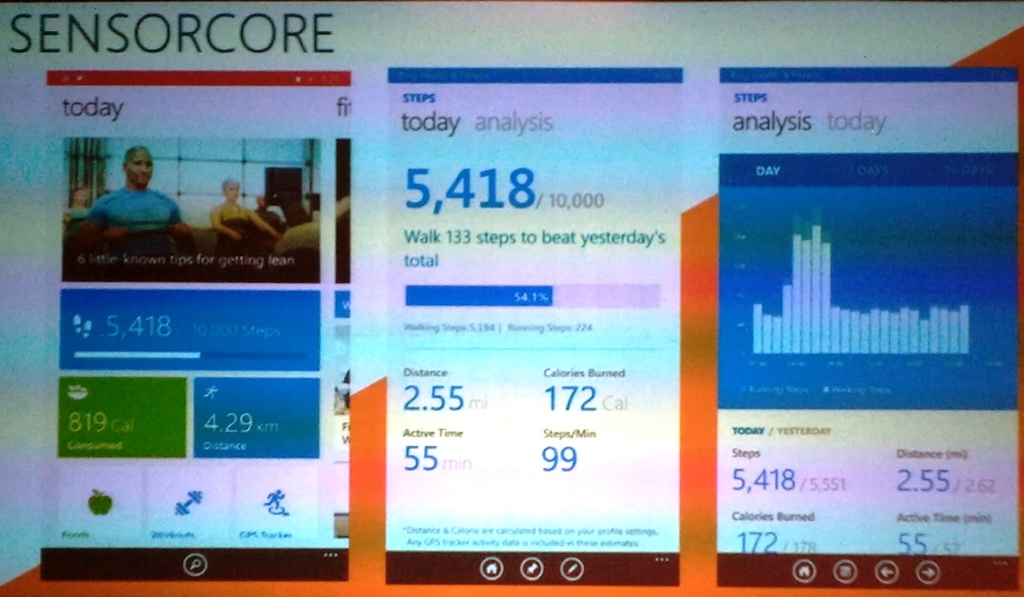 Nokia Lumia Bing Health And Fitness App Video Demo
Features
Nokia Bing Health and Fitness App for Windows Phone OS gives you some cool fitness training features. It is broadly classified into following sections:
Fitness Tracking / Pedometer

Food Tracking

Workouts

GPS Tracking
In Fitness tracking, you get a pedometer which works using the low power motion sensor. This tracks your steps and movements like popular fitness bands and keep a track of your calories burnt each day.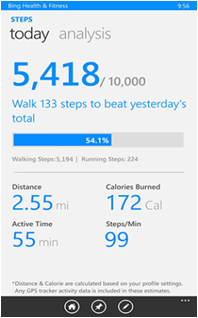 Food tracking gives you an option to add what all meals you consume on a daily basis and keep a track of how much calories are you consuming.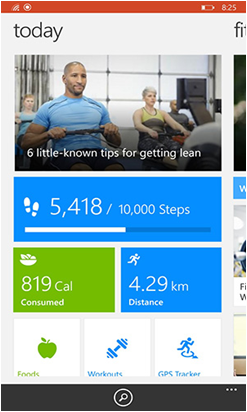 Workouts gives you detailed information on workouts along with pictures and guides on various useful workouts like weight training and Yoga etc.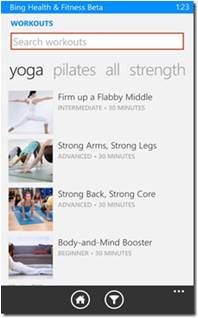 GPS tracking or location tracking keeps a check on your daily walk or running schedules along with the path tracking, distance you traveled and calories burnt during the walk or workout.
Personally I find it bold and very aggressive strategy on Nokia's part to bring such useful feature in such a competitively priced phone which comes under US $200 or Rs. 12,000. This eliminates the need of a fitness tracker for entry level buyers who may not want to spend $100 on a fitness tracker.
We will share more detailed with you soon after we test it out thoroughly for a week or more, so stay tuned to us by subscribing to Intellect Digest Official YouTube Video Channel.
TAG: #Lumia630DoMoreFaster
More related stories below: