Nokia today on 14th May 2013 at the global event in London announced the successor to its award-winning flagship, the Nokia Lumia 925. Lumia 925 is a new interpretation of popular Lumia 920.
The Nokia Lumia 925 introduces a metal design and showcases the latest PureView camera innovation, new features and third party applications coming to the Nokia Lumia range. The Nokia Lumia 925 includes the most advanced lens technology and next generation imaging software to capture clearer, sharper pictures and video, including the best low light images. The Nokia Lumia 925 also introduces the new Nokia Smart Camera mode, coming as an update to all Lumia Windows Phone 8 smartphones. Nokia Smart Camera offers an easy way to capture ten images at once and edit the pictures with options like Best Shot, Action Shot, and Motion Focus for creating the perfect high quality image which answers to all those S4 and HTC's camera advancements.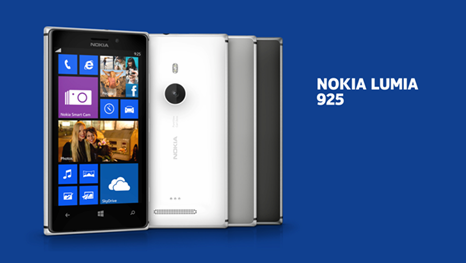 Luia 925 has the same dual-core 1.5GHz Snapdragon S4 Pro processor, 1GB RAM and 8.7-megapixel OIS camera of the 920 but weighing almost 50 grams (1.8 ounces) lighter than last year's Lumia 920. The phone sports 4.5inch 1280×768 pixel resolution AMOLED display with Nokia's Clear Black technology wrapping up to just 8.8mm thickness with 2000mAh battery. Nokia's added a sixth glass element to the five-lens Carl Zeiss array on 8.7-megapixel camera which increases the sharpness of the image. Unlike the recently launched US-only Lumia 928, this lacks the Xenon flash.
Nokia also announced that Hipstamatic which has been iOS only will be arriving on Nokia Lumia smartphones too, allowing people to share their high quality pictures with like-minded enthusiasts on social networks like Facebook, Twitter, Foursquare and even Instagram.
"We keep innovating," said Jo Harlow, executive vice president of Nokia Smart Devices. "We're advancing experiences on Nokia Lumia portfolio whether that means great new benefits for an existing Lumia owner, or bringing new showcase devices like the Nokia Lumia 925."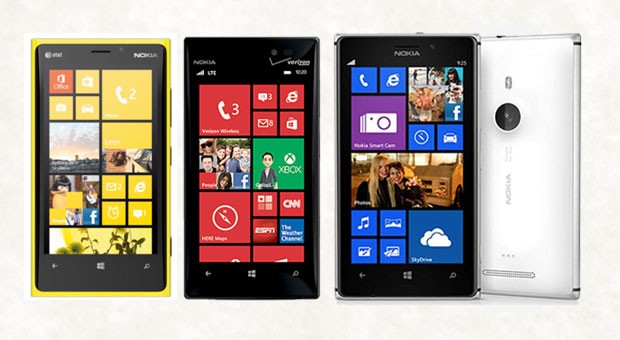 The Nokia Lumia 925 introduces metal for the first time to the Nokia Lumia range, bringing appeal and unique benefits like increased robustness. The polycarbonate back comes in white, grey or black. A wireless charging cover can be clipped onto the back of the phone to take advantage of Nokia's extensive wireless charging accessories and ecosystem. Covers, sold separately, come in white, black, yellow, and red. Leading Nokia services, such as the HERE suite of integrated location and navigation services and Nokia Music for unlimited streaming of free music playlists, add to the great proposition offered by Nokia's latest smartphone.
Sales are expected to start in UK, Germany, Italy, Spain and China in June, followed by the US and a number of other markets. The Nokia Lumia 925 will be priced around 469 EUR before taxes and subsidies. Country-specific pricing and availability will be announced locally.
More related stories below: