Nokia has made support all Lumia devices to support its premium feature camera app Refocus app. This app was only available to Pureview devices till now. This app  launched in Nokia World event held in Abu Dhabi last year. This app allows you do change the focus of the image as the name suggest. Suppose there are three object in front of you, and as you take a picture with Refocus app, it just saves the picture and then give you a chance to change the focus on a single object. Much like when you normally take a picture from a normal camera app, then you select the focus on the app. But as the normal camera apps allow you to focus on objects before taking the picture. The Nokia's Refocus app allows you to change the focus of the image after taking picture.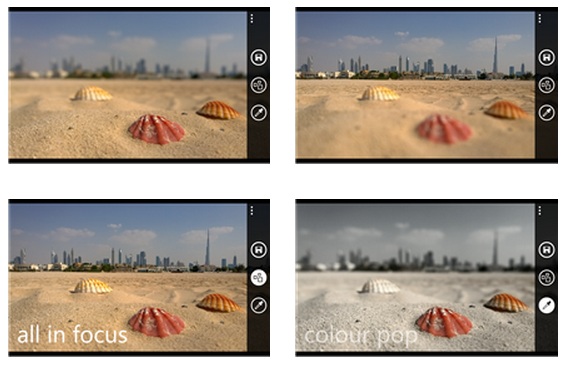 The Refocus app already available to PureView devices already, but as Nokia has made an update to bring the support for all Lumia devices, all of the PureView devices also get an update too. On the other hand if you own a Lumia device than go to Windows Store and find this app and install it.
The application also has support of upload your photos to SkyDrive over Wi-Fi or a mobile data connection.
For More Stay tuned with   Intellect Digest India   and like us on   Facebook   or follow us on   Twitter  .
More related stories below: