I am a big fan of Swiftkey keyboard, as I am using it from so long time and its always handy to use it when I need to just send a ping to someone or even if I need to make a big note on my Android smartphone. I am so addicted to it that I can type with it while flowing words with my big fingers without even looking to keyboard words. It also comes handy to me while typing in Hinglish as it automatically tracks what you type, it predicts exactly same that you are looking for. Before the Swiftkey,  while I was just beginner android user, I also tried the Swype Keyboard, Swiping from one word to another was just fun with Swype keyboard, but the word prediction was not accurate with it as SwiftKey gives you. With Swype you need to Swype many words as it takes so long to learn from your input. Therefore, when I switched to SwiftKey I did not look back. However, for a period I also tried the TouchPal X keyboard, which also offers the same features that Swiftkey offers with some new sort of user interface and contextual prediction. The reason why I tried the TouchPal X keyboard, because of its bigger keyboards and customizable layout really attracted me. And when you press a key and swipe to the space bar, it suggests you next words, this feature was also attractive  that one wants to use, so that I tried TouchPal X Keyboard, but as usual I switched to SwiftKey again. I switched to Swiftkey because of the typing speed it gives me, and also I don't find any importance over the SwiftKey  that other keyboard offers.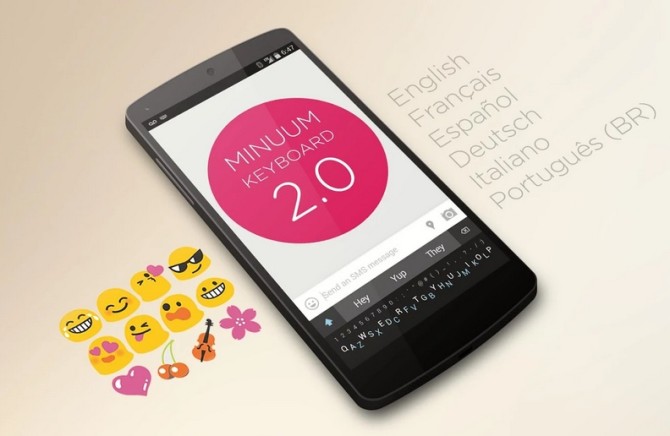 Now another keyboard called Minuum is available to Google Play Store which has really different concept of typing with unique user inference and rapid gesture shortcut. All the words placed in a single row rather than three rows as traditional keyboards offers. Now you will wonder how you are going to type if all the word placed in a single row and how can you select a word from the row of these tiny words. The answer is simple, just try it, install it, and follow the 15-second tutorial that it gives you after installation; you will be amazed to learn a new way of typing.
On beginning, as you find this keyboard unique and innovative, you will find hard to type on it accurately and speedily, as long as you try it for long time, you do not find it the replacement of traditional keyboards like Swiftkey and TouchPal X. it does not predict well, all of the focus of this keyboard must be its predictions, so it has to be better than the SwiftKey which is not the best keyboard out there but a best app too in Google Play Store.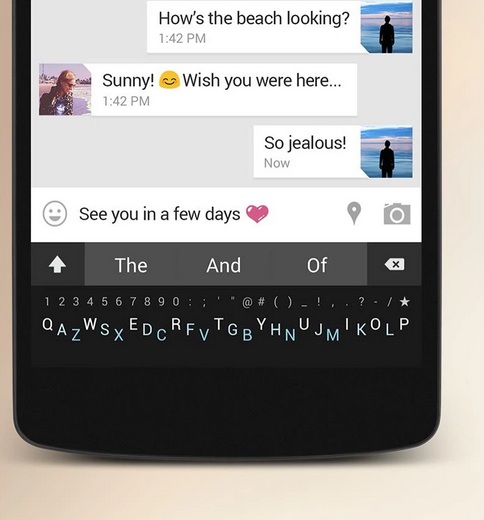 All of the inputs are based on predictions in Minuum as it offers tiny keywords that means these tiny keywords are only for input suggestions, and it should come out with exact prediction, so it has to be better than SwiftKey or TouchPal X, otherwise I am going to switch to SwiftKey again.
There was another keyboard was in limelight in past called Snapkeys, which now known as ABC4 keyboard. It offers floating resizable keyboards along with different user interference and typing methods, this keyboard was not easy to use, as you need to do practice to learn typing on it.
The Minuum Keyboard is only available in 6 languages right now as its in beta condition right now. The languages are English,Spanish, French, German, Italian, Portuguese-BR and more are coming soon. It offers tiny words and cover half the screen size as traditional keyboards covers.  You can try it for 30 days for free otherwise full version of app will cost you INR 200.
For More Stay tuned with   Intellect Digest India   and like us on   Facebook   or follow us on   Twitter  .
More related stories below: