Perhaps you own a PC or work on a PC in your office, but do you really care about its maintenance? Laptops and desktop PC's are prone to perform poor, slow down and crash if they are not used in the right manner. If you are experiencing the same trouble with PC or if you do not want to face the trouble in future, follow the simple PC maintenance tips listed in this post. You don't have to be an IT professional to protect your computer from crashes, loss of data and poor performance. All you will need to do is follow the guidelines listed in this post to keep your computer running smoothly and efficiently. Read on to find essential tips which will help your PC perform better and live for long without crashing.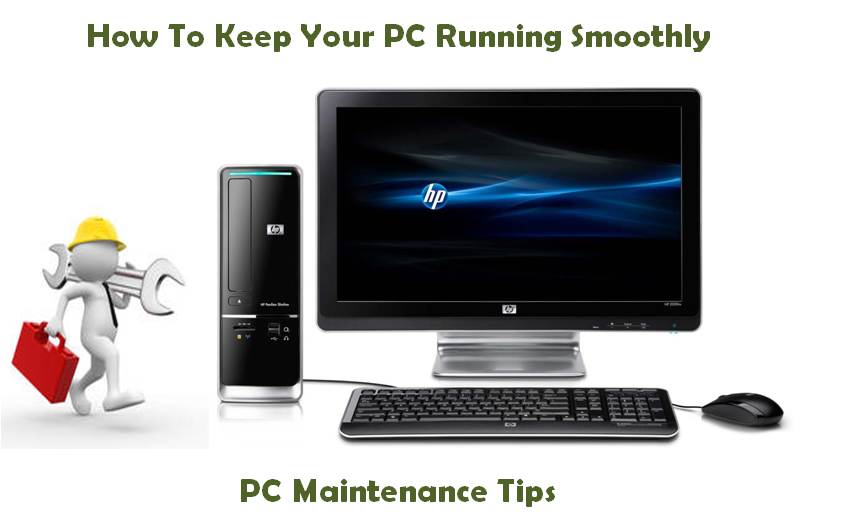 8 Simple PC Maintenance Tips
Try out the 8 simple PC maintenance tips to keep your PC away from poor performance and crashes!
1. Physically Clean Your PC
First thing that you must do in order to maintain your PC is to ensure that the monitor and peripherals are clean. Wipe the monitor regularly, remove dust from keyboard and keep the mouse clean. Dirt often clogs the ventilation ports which in turn increases the temperature of PC leading to poor performance of the device. Keep your PC away from liquids, in case you want to clean it with liquid, spray the liquid on to the cloth rather than spraying it on the monitor or peripherals. Don't forget to keep your CD or DVD drive clean since it is equally prone to ravage of dust like other parts of your PC.
2. Keep Your PC Updated
We often see pop ups in our PC for updates like 'Update is ready to install' but we dismiss them absent-mindedly, without even realizing that it could be important for our PC. Always keep Windows and other software programs updated on your laptop or desktop. Many updates come with better security and bug fixes which help your system work efficiently. Keep a check on updates and install them as soon as they arrive. You can also enable automatic download and installation of Windows Updates on your computer.
3.Install Anti-Virus Program & Keep It Updated
Installing an anti-virus will not help you but running it on your device will. Run anti-virus on your computer from time to time to protect it from ill-effects of viruses and spyware. You can also enable automatic Anti-virus scan if you don't find manual scanning feasible. Make sure you keep the Anti-virus updated since just like the other software programs, Anti-viruses updates also come with improvements over the previous versions.
4.Think Before You Download Anything
We often download songs, software and many other things from internet which may harm your PC. Make sure you download every software from trustworthy sources. Refrain yourself from downloading and installing unknown software programs.
5. Uninstall Unwanted Programs
If you are using your PC from quite a long time, perhaps there will be many things in it which you don't remember even exist. Take out some time to uninstall or remove such files or documents from you computer. Ditching unused programs will not only make more free storage space but also it will improve the processing time of your PC.
6. Empty Your PC's Recycle Bin
We all are aware what a recycle bin does. The files which we delete are temporarily stored in recycle bin and can be restored later when needed. Such files keep eating up storage space on your PC, resulting in slow speed and poor performance of your computer. Check your recycle bin regularly and delete the files which you think you will not need again. But, use this option carefully since deleting files from recycle bin will remove them permanently and you will not be able to recover them in future.
7. Renew Anti-Virus Subscriptions
Installing a good Anti-virus program is one thing but giving attention to its expiry and renewal date is also crucial. An expired Anti-virus will not bring anything good to your computer. Keep a check on the renewal date of the Anti-virus program on your PC and renew it as soon as it goes near to expiration date.
8. Backup Your Data
Always keep a backup of your data so that you do not loose it if your system crashes or fails. You can keep backup of your files, programs and documents in an external hard drive. While there are also many online cloud storage services available where you can easily keep a back up of your data over internet without getting yourself entangled in USB cables.
Did you find the PC Maintenance Tips listed above useful? Share your views with us in the comments section below.
Also Read: How To Transfer Files Between Android Device & PC Wirelessly
More related stories below: