Smartphones have become an integral part of modern life. However, they are also a target for malicious parties looking for your information. Read more to find How To Know If Your Phone Has Been Hacked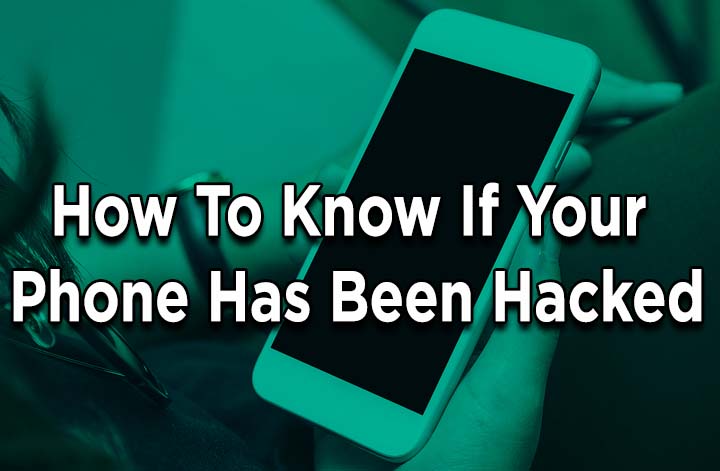 Recently, many privacy issues related to smartphones and apps have surfaced. While there are multiple solutions to increase security, you are always vulnerable to digital threats.
There are multiple ways your handset can be hacked. This includes a number of programs that can be knowingly or unknowingly downloaded on your device.
Your smartphone can be targeted for many reasons like sensitive files (photos, videos, etc), emails, messages, spying, blackmail, etc. Here's how to spot signs of hacking:
Also read: How To Lock Your Facebook Profile With Your Phone
How To Know If Your Phone Has Been Hacked
Drop in the battery life – A hacked smartphone records ceratin activities and transfers them to third-parties. It can also be used as a listening device to capture nearby conversations. This can lead to a noticeable dip in the battery than normal.
Heating issues – You might see an unusual increase in the temperature of our device. This could be a sign of background processes or data transfer without your knowledge.
Random activity – If spyware is present on your handsets, you might hear an unexpected noise. Also, your display might light up suddenly or your device might restart for no reason.
Unusual text messages – You might also spot secret and/or encoded text messages containing random combinations of numbers, symbols, and characters.
Increased data consumption – Alongside battery usage, you are likely to see your data consumption skyrocket. You should pay close attention to your monthly data usage.
Noise during phone calls – You might also hear unusual background noises if someone is eavesdropping on your phone calls.
Long shutdown process – A spyware can also cause an increase in shutdown time since all running processes must end.
Suspicious Files/ Folders – You might see the presence of certain files or folders on your phone with names unrelated to any apps on your device. However, simply deleting or removing these files is not the best move. It is advisable to get your handset checked by a specialist.
Also read: How To Restore Recently Deleted Photos, Videos On Instagram
Conclusion
Since there is so much sensitive information on our device, it is best to set up a screen lock or a PIN or a password to prevent unauthorized access to your smartphone.
On most Android devices, you use apps like App Notifier that email you when a program is installed on your smartphone. It also warns when someone wants to perform unwanted activities.
If you are still suspicious, doing a factory rest should solve your problems. However, you should back up your date before processing.
While it's a lot harder to search iPhone devices for suspicious files, saying updated is the best option. You can check if your iPhone is running the latest build of iOS from Settings > General > Software Update'.
This should remove any unwelcome files or profiles on your device. However, back up all important data stored on your iPhone before proceeding.
Also read: How To Add Cool Effects To Instagram DMs
We hope the above-mentioned article was helpful. Let us know in the comments section below,
More related stories below: