You can connect your Android smartphone to your computer via an USB. However, it no longer mounts automatically and shows your phone's internal storage. Read more to find How To Use Your Phone Like USB Drive By Default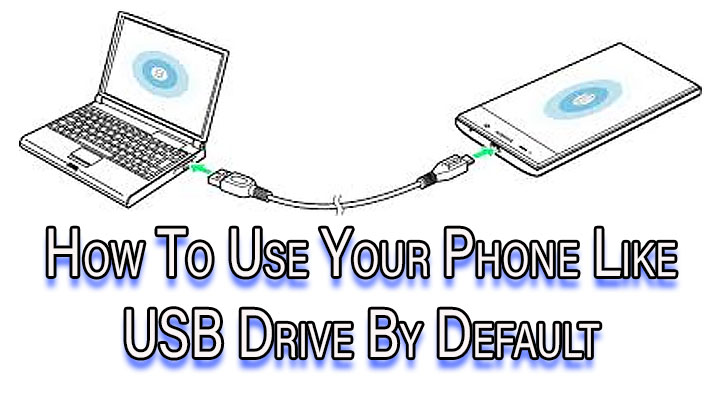 When you connect your smartphone to a computer, you get a notification in your status bar with a few choices. THis is done to increase security and avoid your phone's storage to just pop up.
Fortunatley, you can set the deafut USB connection on your Android smartphone to File Transfer Mode. Once done, when you connect your phone to a computer, it would mount automatically.
However, to complete this process you need to enable the hidden developer options in your system settings. The location of the settings will be slightly different on different smartphone models.
Also read: How To Use Windows 11 Laptop As WiFi Hotspot
How To Use Your Phone Like USB Drive By Default
Go to to Settings > About phone.
Now, scroll down and tap the "Build number" entry 7 times in rapid succession.
Then, enter a PIN or password set.
Next, you should see a message that says. "You are now a developer."
Now, navigate to "Developer options" menu at the very bottom of their main Settings screen/ go to Settings > System > Advanced > Developer options
Then, scroll down to locate the "Default USB configuration" section and tap it.
Now, enable the "File transfer" or "Transferring files" option.
Then, connect the smartphone to your computer.
Now, the USB connection should pop up in file transfer mode automatically.
That's it!
Also read: How To Delete Your Facebook Account In Easy Steps
Conclusion
Originally, once the USB connection was made, internal storage poped up on the computer. However, recent versions of Android OS changed this to increase security.
Also read: How To Make WhatsApp Video Calls From Your Laptop Or PC
We hope the above-mentioned article was helpful. Let us know in the comments section below,
More related stories below: