Instagram is now allowing all users to generate QR codes that open their profiles. These can be scanned from any camera app. Read more to find How To Create QR Code For Your Instagram Profile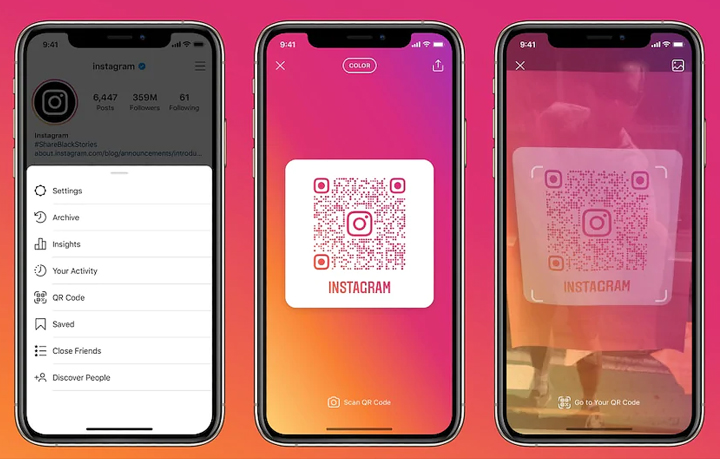 The popular photo-sharing app has added a new feature that will allow you to generate QR codes for their profiles. These can be scanned from any camera app.
Once a QR code is scanned with a third-party camera app, users will be led to your Instagram account. They can then follow, browse through, or check for information.
The new feature was first launched in Japan in 2019. You can take a picture of the Instagram QR code from your default phone camera too.
Also read: How To Cast Your Google Meet Video Calls Using Chromecast
How To Create Your QR Code On Instagram App
Update to the latest update
Go on the Menu option on your Instagram profile
Click on QR code
Now, you can customize the background – from the available colors or pick an emoji pattern or click a selfie
Once done, save or take a screenshot to send to potential followers
Alternatively, you can also print your QR code
Note: The new feature is likely rolled out in stages. If you see a Nametag option instead of QR code, the update is yet to reach you.
Also read: How To Suppress Background Noise In Zoom Video Calls
Conclusion
The new feature is similar to the Instagram's Nametag. However, unlike Nametag the new QR codes can be scanned by any camera app (not just via Instagram).
Instagram claims that the new feature will allow professionals and businesses-owners to print their QR codes or send them directly to potential customers.
Recently, WhatsApp also added a QR code for WhatsApp Business that allows users to easily chat with a business representative.
Also read: How To Share Screen On Facebook Messenger Video Calls
We hope the above-mentioned tips were helpful. Please share your views with us in the comments section below.
More related stories below: