Updated on 1st September 2016
At the Annual General Meeting of Reliance Industries Limited (RIL), company's chairman Mukesh Ambani has officially announced the launch of Reliance Jio 4G services in India. A host of other announcements have also been made. Scroll down for details.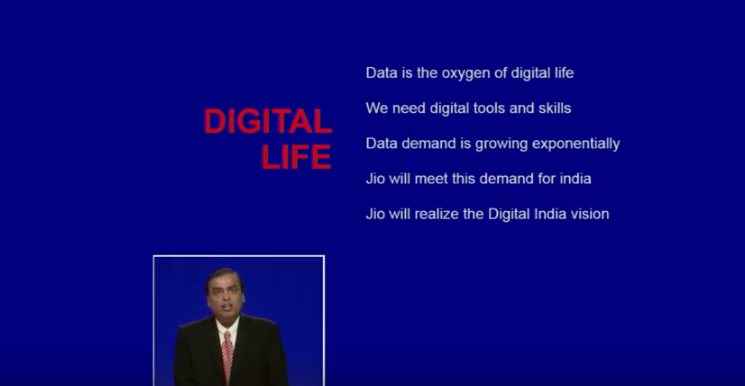 Here are the 10 major takeaways from RIL Annual Meet: 
1. The company has officially announced the launch of its Lyf brand of smartphones with prices starting at Rs. 3,999. The JioFi personal router for 2G/3G devices has also been announced. It will be available at price starting at Rs. 1,999.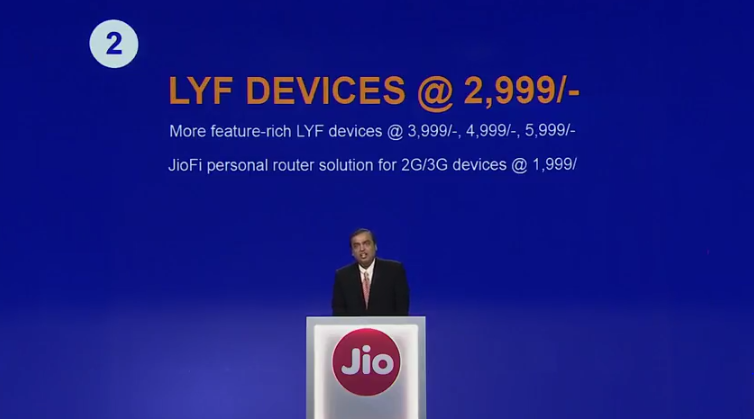 2. A host of apps have been announced. These apps include Jio Cinema, Jio Music, Jio Magazine and Jio Money which is a personal wallet allowing users to go cashless.
3. The Jio apps bouquet worth Rs. 15,000 will be available for free for all existing Jio members till December 31, 2017.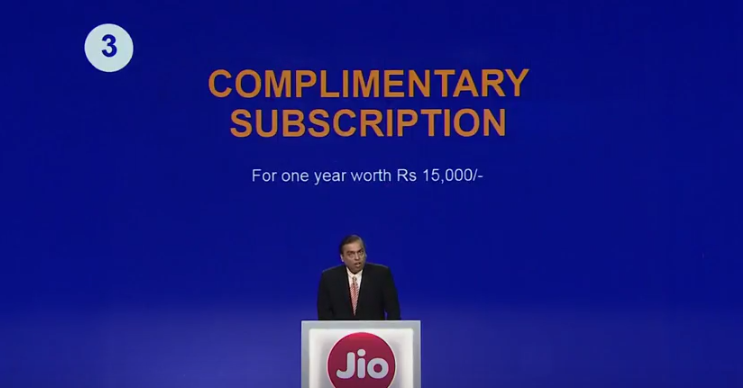 4. As for Jio tariff plans, the price starts at Rs. 19 per day and goes up to Rs. 4,999 per month for 75GB of data. Users will get unlimited data usage during night, when the network is idle.
5. All these plans come with unlimited voice calls and SMS (except Rs. 149 plan in which only 100 SMS will be free) and the subscribers won't have to pay any additional cost for these.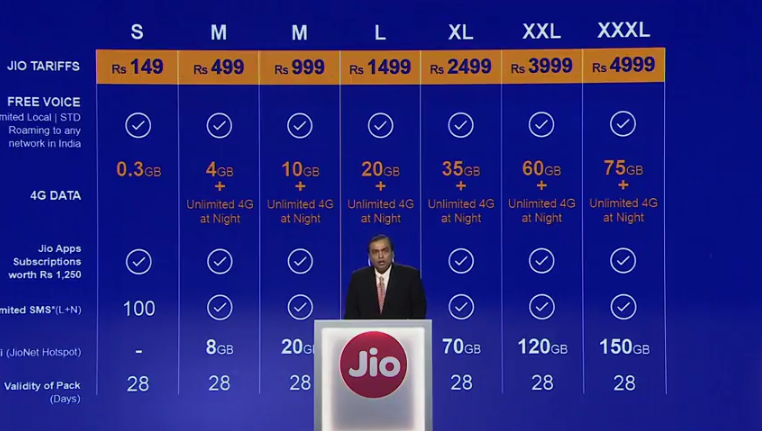 6. With Jio plan, there will be no roaming charges across India.
7. Users will be able to see their bill in real time. They will not have to wait till the end of the month.
8. A student discount offer has been announced in which those with a valid student ID will be able to get 25 percent more data on Jio tariffs.
9. Users with an Aadhaar card, would be able to walk out of a Jio store with a working connection within 15 minutes.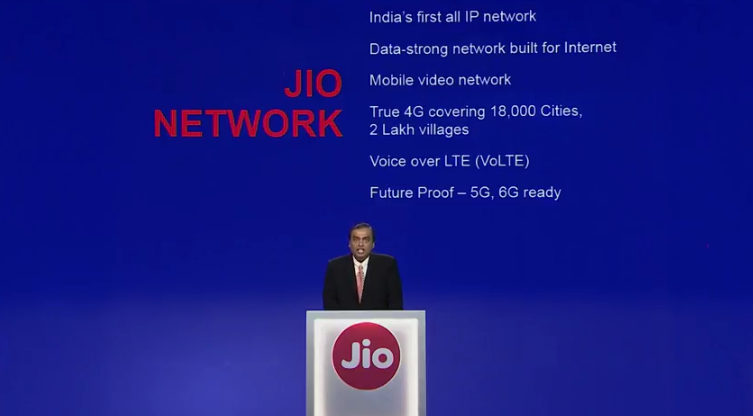 10. A Jio Welcome offer has also been announced in which Jio's  entire range of services such as voice, data and apps will be available to everyone for free from September 5 till December 31, 2016.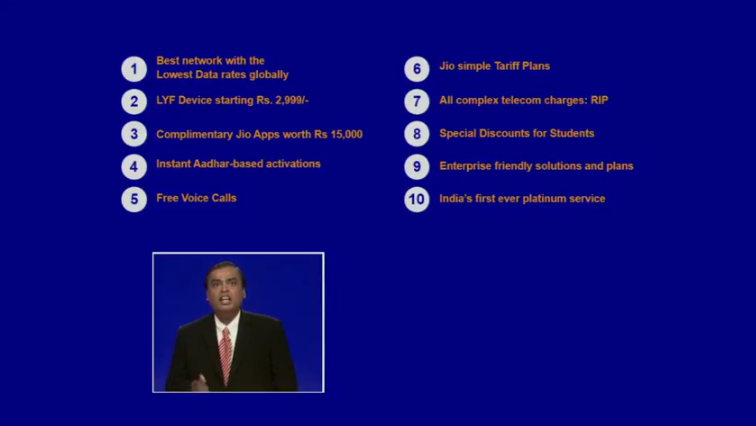 Updated on 2nd June 2016
Ahead of the official launch of Reliance Jio 4G services, Reliance has taken its website- jio.com as well as Android and iOS apps live.
The website previews various apps that have been taken live but it gives no clues about Jio's 4G tariff plans. The website also allows customers who are interested in getting Reliance Jio 4G services, to enter their details. Those who register their interest, will be contacted by company's representatives shortly.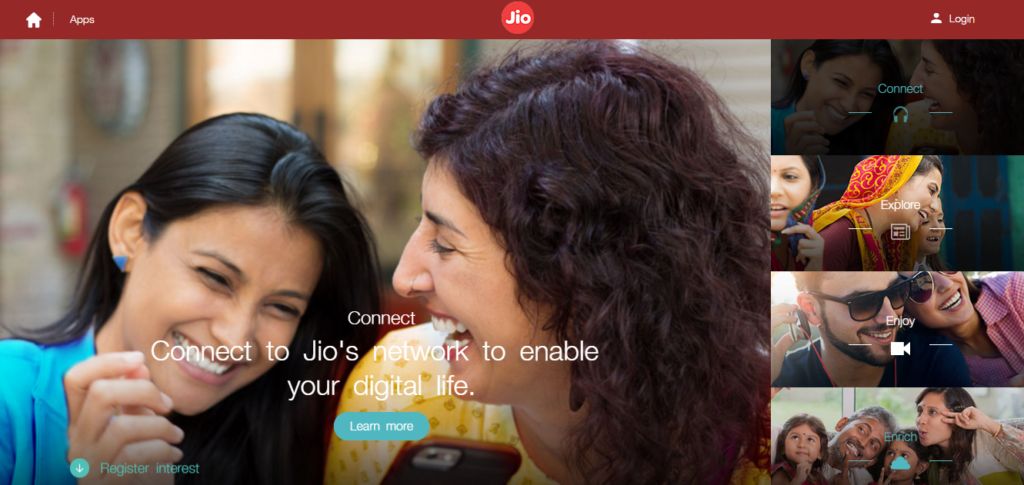 Coming to the apps, there are a total of 11 apps that are listed on the website- MyJio, JioChat, JioPlay, JioOnDemand, JioBeats, JioMags, JioXpressNews, JioDrive, JioJoin, JioMoney and JioSecurity. These apps are available to download on both Android and iOS platforms.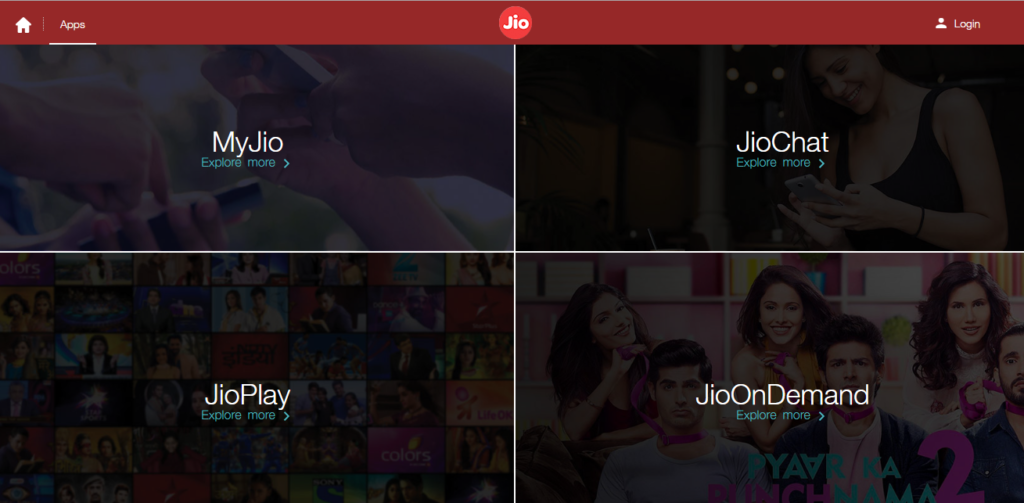 Updated on 6th May 2016
Reliance has extended its Reliance Jio 4G services to the public through an invite system. The company has initiated an employee referral program which empowers its employees with a trial SIM, to refer 10 more people to join its 4G services network.
This program is an invite only system, in which, a Reliance employee can invite 10 people by sending a unique code. On showing this code to Reliance Digital or Digital Express store, a person can buy a LYF smartphone bundled with free unlimited 4G data and voice calls for 90 days.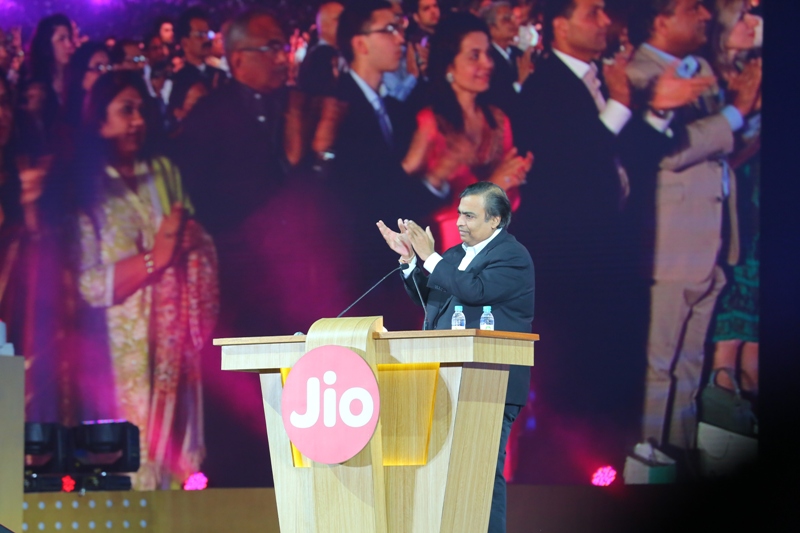 Updated on 30th March 2016
Reliance launched the Jio 4G services for its employees in December 2015. Now the company seems to be gearing up for full roll out of services for its customers.
As per a financial service giant, Credit Suisse, Reliance is preparing for the launch of its 4G services in India in a week or two. The prices of the SIM cards have also been revealed. As per the reports, the Reliance Jio SIM card will cost Rs. 200 and offer free data and voice for three months. The Jio Mi-Fi devices, on the other hand, will come with data and VoLTE for around Rs. 700 to Rs. 800. It will offer 40GB of data with three months validity along with recharge plans up to 200GB.
Reliance has already started shipping 4G SIM cards and dongles to its official brand stores. It has also been revealed that the Reliance Jio SIM cards will be initially offered only with LYF smartphones. The standalone SIM cards will be offered later.
Updated on 28th December 2015
Reliance has announced the launch of Reliance Jio 4G services for its employees at an event in Mumbai on the eve of the 83rd Birth Anniversary of the Founder Chairman Dhirubhai Ambani. Aimed to offer hi-speed connectivity and 4G broadband services, the Jio service will be available for use for more than 1 lakh Reliance employees and their families across the country.
As per the company, more than 1 lakh employees spread across a 1,072 centres across India, and one in Dallas, US, connected to the launch event at Reliance Corporate Park in Navi Mumbai on Reliance Jio's own network. RIL Chairman & Managing Director Mukesh Ambani interacted with employees watching the event from distant places through two-way video conferencing.
While the company has launched Reliance Jio 4G services for its employees, commercial launch is expected to take place in 2016. Some service providers such as Bharti Airtel and Vodafone have already rolled out 4G services in some cities across India.
"Friends, today on the eve of the 83rd birthday of Dhirubhai, it is my proud privilege to invite all our Reliance families and friends to be the first to experience Jio's services. While you enjoy Jio Digital Life, I am also counting on you, as part of my family, to be part of co-creating the best experience for all our customers. I am sure that when you experience the next generation service of Reliance Jio – you will spread the word," said Shri Ambani.
"India and Indians cannot afford to be left behind in this new world.  India is ranked around 150 in the Internet and mobile broadband penetration out of 230 countries, Jio is conceived to change this. 1.3 billion Indians cannot be left behind as the world enters a new era. We have the youngest population in the world. Give them the tools.  Give them the skills.  Give them the environment. They will surprise us," he added.
Stay tuned with us for more updates!
Also Read: Reliance Jio LTE SIM Card and Tariff Plans Leaked
Source: Trak.in, Financial Express, Facebook
More related stories below: