Ahead of the launch, the Reliance Jio LTE SIM Card and Tariff Plans have been leaked. TelecomTalk has revealed the broadband plans for Jio, while the LTE SIM card has been revealed by Akshay Gaonkar, Idea Cellular's National Head – Prepaid Acquisition (Former Product Manager– Postpaid at Reliance Communications) on his twitter page.
Reliance Communications got LTE license in 2010, around four years ago, but the Reliance LTE services have not yet been launched in India. Reliance Jio broadband tariff plans were introduced on Reliance Jio preview portal which were spotted by TelecomTalk. These plans come at ultra-affordable prices.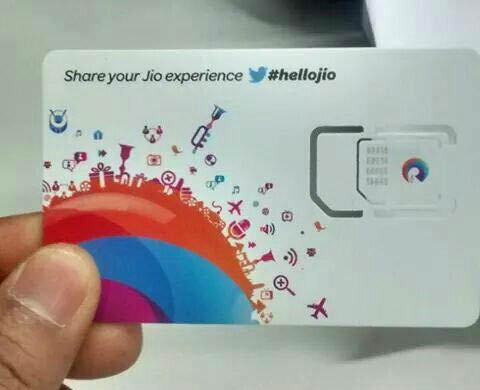 What is LTE?
LTE or Long Term Evolution is a successor to 3G technology. It refers to wireless communication between mobile phones and data terminals. It enables the high speed data to be transferred between the data terminals and smartphones. It offers faster data transfer as compared to 3G. These days, mobile phones are not just meant for making calls, instead they are used for every technological work that one can think of. Sharing data by using internet on handset, downloading audios, videos, e-mails etc is very common among users due to which they look for fastest internet sevices. 4G or LTE being the latest in technology provides speedy data transfer. Smartphones supporting 4G or LTE in India are Gionee V6L LTE, Gionee Pioneer P5L LTE, Samsung Galaxy S5 and Sony Xperia Z2.
The Jio Internet Service Plans
FIP Alpha with one month validity and recharge value of Re 1. It will provide Fibre to FTTH connection with 100 Mbps speed. It has a 100 GB usage quota .
FIP Alpha with Wi-Fi and JioDrive. This plan is available at Rs. 4. Its is the same plan as FIP Alpha which provides Fibre to the FTTH connection with 100 Mbps speed and 100 GB usage quota. In addition to this, it features 100 GB cloud storage and Wi-Fi Hotspot device.
Jio WiFi Start-up Plan comes at price tag of Rs. 51 which offers 1GB of data through Wi-Fi.
Volte Basic is a free plan which provides unlimited voice. It can be clubbed with 1,099 plan which offers sports channel pack of 50 Channels.
Jio Mobility Bundle (NTMore) plan will be available at a price of Rs. 3,010 which comes with Jio MiFi device with LTE, Wi-Fi, digital and media services. An additional 10GB of data can be received with Rs. 500 plan.
Jio MiFi Product (NTMore) available at Rs. 2,610 provides internet connectivity to five devices simultaneously. It can be clubbed with Jio MiFi Start-up Plan worth Rs. 100 which will offer 1 GB data and digital services.
The timeline for launch of Reilance Jio LTE service has not been officially announced but we expect it to be launched soon. Stay tuned for more updates.
Information Source- TelecomTalk
Image Credits- Twitter
Also Read- Reliance-Samsung 4G Phones
More related stories below: