Skype is hitting hard to compete with the Google Hangouts in terms of features and making services free for users. The Microsoft owned service wants more users and more popularity than its competitors. Although Skype was launched earlier than its competitors. Skype was first released in 2003 and boosted over 100 million users by 2006. But some features available in Skype with a premium account only while on the other hand Google Hangouts, which was launched in May, 2013 offers more free features along with some ground-breaking technology and initiative user interference. The group video calling feature was announced by Skype back in 2010.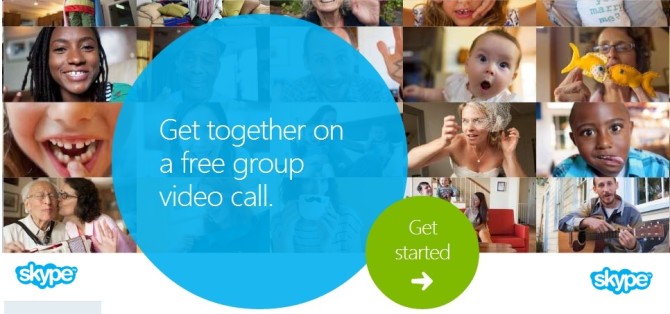 Today Skype announced that it is making group video calling free for every user out there. The same features was only available as premium till now. Now one Skype user can make Group Video calling up to 10 users for free. Same service was available in Google Hangouts for free from its launch.
Skype launching more features and support for more devices to compete with Google hangout. Google Hangout is a web based client along with it is available to more platforms like iPhone, iPad, Android and Windows. Similarly, Skype launched Skype Click to call extension for Chrome browser recently.
Right now the group video chat on Skype available on Windows, Mac and Xbox One. But Skype promised to bring it on more platform as well. So we can expect that we will see Skype mobile client for iOS, Android and Windows Phone too in near future.
How to make group video call in Skype for free
Here we have a video explaining how to make a group video call over Skype. Learn how to make a group video call over Skype for Windows Desktop.

''For the last few years, we've offered group video calling to Premium users on Windows desktop and Mac and more recently Xbox One. Today, we're excited to announce that we're making group video calling free – for all users on these platforms. And, in the future, we'll be enabling group video calling for all our users across more platforms – at no cost.'' Skype commented on its blog.
More related stories below: