Snapchat Spectacles are now available all across Europe. The camera-equipped sunglasses were first launched in the US in November. According to Snap (parent company of the Snapchat app), there are more than 55 million Snapchat users in Europe (out of 166 million global users). The company has been planning to tap into this territory for a while. During the US launch, Snap said that it planned 'to make substantial investments' in marketing and distribution this year. While the Google failed to make the smart glasses concept work, we will have to wait and see how successful Snap is. Let's see what Snapchat Spectacles have to offer!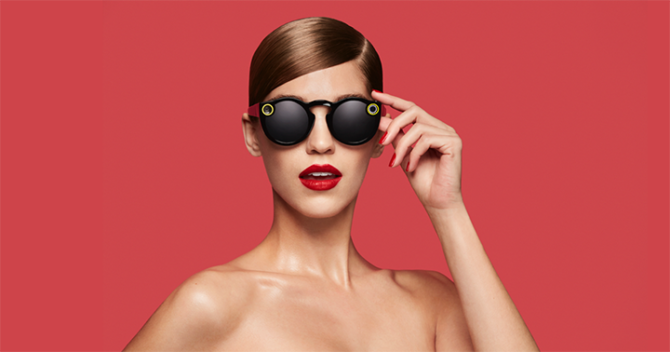 Price
| | |
| --- | --- |
| Snapchat Spectacles | £129.99 / €149.99 (Rs 10,700 / Rs 12,400) |
The Sanpchat Spectacles are priced at £129.99 / €149.99 (Rs 10,700 / Rs 12,400) for a pair. These will be available online through spectacles.com or via the company's Snapbot vending machines. The yellow vending machines can be found in London, Paris, Berlin, Barcelona, and Venice starting today. The Snapchat Spectacles come with a one-year limited warranty, and a 30-day money back guarantees.
According to Snapchat CEO, Evan Spiegel, the new Snapchat Spectacles are intended as 'a toy and a bit of fun but may help stop the social network's users holding their phones like a wall in front of their faces'. This is the first time Snap has come up with a dedicated hardware. The company is expected to face competition from the growing virtual reality/wearable tech and social media players including the likes of Facebook or Google.
Also read: Motorola Moto Z2 Play Launched With New Moto Mods
Features
Built-in Cameras
LED rings
Video Streaming
Color: Coral, Teal or Black
The Snapchat Spectacles feature built-in always-on cameras. The smart sunglasses allow you to record short videos (between 10 to 30 seconds duration) and share them via Snapchat. Users will be able to constantly stay connected and film real-time, circular videos of their everyday lives. The circular video streams are transferred wirelessly to Memories on Snapchat via Wi-Fi or Bluetooth on an iPhone 5 or later (running iOS 8+). The smart sunglasses use Wi-Fi on an Android 4.3+ device with BLE and Wi-Fi Direct. If you are not carrying your phone with you, Spectacles will sync next time you open Memories in the Snapchat app.
The one-size-fits-all sunglasses work like any other sunglasses, however, they are not waterproof. The unpolarized lenses offer an 115-degree field of view. Once you press a button on the front of the glasses, they record a 10-second stream of what you see. While a double-press will record a 30-second stream. A ring of LEDs has been placed around the camera. These small LED lamps light up when the camera is ON to signal to nearby people that they are being filmed. The Snapchat Spectacles come in Coral, Teal or Black color options.
Fully-charged Snapchat Spectacles can shoot up to 100 10-second videos. The built-in battery is recharged when they are stored in their case. The LED ring again lights up to indicate that charging is in progress. A fully charged case is capable of recharging Snapchat Spectacles four times over. The charging case and a charging cable are included in the box.
More related stories below: