Sony has launched a new portable mobile projector in India. The Sony MP-CD1 portable mobile projector can transform any surface into a widescreen. It allows you to project content for a large audience. The new device will be available in the country next month. Read more to find about Sony Portable Mobile Projector Price in India, Specifications, and Features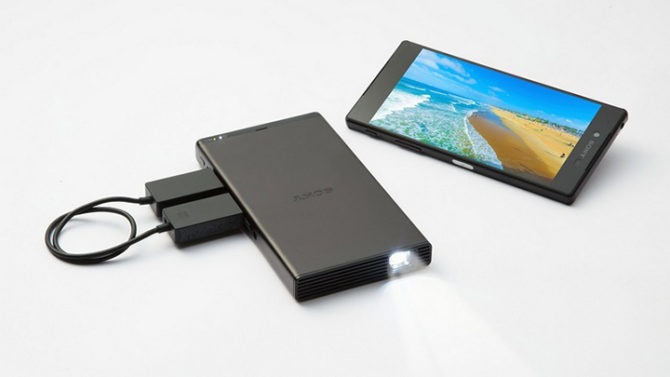 Price and Availability
The new Sony MP-CD1 portable mobile projector is priced in India at Rs 29,990. It will be available from August 3.
Also read: Oppo O-Free Wireless Bluetooth Headset Launched In China
Specifications and Features
105 ANSI Lumens rating
DLP IntelliBright technology
Aluminum design
Carry case
Auto keystone correction
Tripod socket support
HDMI cable
USB Type-C cable
Micro-USB to USB Type-C adaptor
5,000mAh battery
The Sony MP-CD1 mobile projector has a rating of 105 ANSI Lumens. It is powered by Texas Instruments' DLP IntelliBright technology which manages the brightness and power consumption.
The pocket-sized projector can project content up to 304.8 centimeters (120 inches) from a short distance of 350 cm. It supports a resolution of 854 x 480 pixels.
The Sony MP-CD1 mobile projector sports an aluminum design for durability. It weighs 280 grams and comes with a carry case, auto keystone correction and Tripod socket support.
Wireless connectivity is supported with HDMI cable, USB Type-C cable, and Micro-USB to USB Type-C adaptor. The HDMI and USB ports can be connected to smartphones, laptops, and gaming consoles. The media can also be streamed with HDMI dongle.
The Sony MP-CD1 mobile projector is backed with a 5,000mAh battery. The company claims that the new device can project clear images for up to two hours.
Also read: New Xbox Being Made With Discussions With Game Developers
Conclusion
Sony claims that the new projector enhances brightness levels to reduce motion blurring and noise and ensure optimum performance. It seems like a good fit for house parties and movie nights. What do you think of the new portable mobile projector? Will you be purchasing the pocket-sized Sony MP-CD1? Let us know in the comments section below.
More related stories below: