Every browser stores a lot of your information for a better user experience. However, this can also slow it down. Read more to find out How To Speed Up Your Computer Browser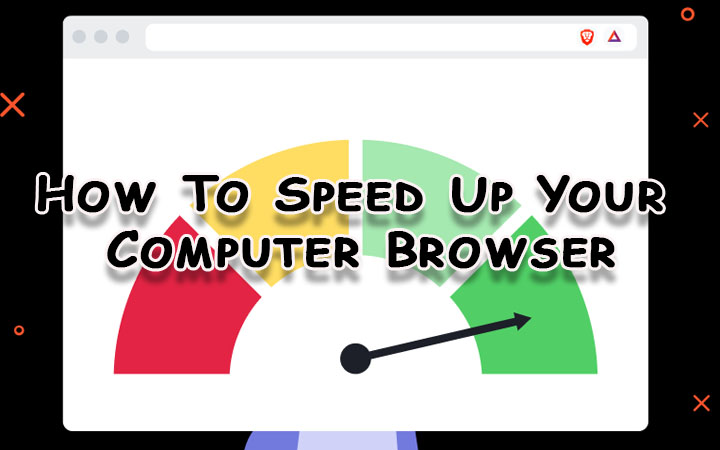 To enhance user experience, most computer browsers use a lot of your information. This includes your browsing history, your passwords, data you have downloaded, and more.
The browser cache helps to load webpages faster during your frequent visits. However, all this data is stored on your computer and often slows down the browser itself over time. All the cookies you accept eventually pile up.
Deleting cache, cookies, and history regularly can significantly speed up your computer browser. Additionally, it protects your personal information. Here's how to delete your browser's cache, cookies, and history.
How To Speed Up Google Chrome
Open Chrome and click on the three-dot button in the upper right corner.
Now, select More Tools > Clear Browsing Data.
Then, select browsing history, download history, cookies, and other site data.
Next, you can also go to Basic or Advanced Settings.
Now, click on the time range drop-down menu and select All time.
Then, click on the Clear data button.
That's it! All your browsing history and cache should be deleted.
Also read: How To File Income Tax Returns Online
How To Speed Up Mozilla Firefox
Click on the hamburger menu at the top right corner.
Now, select the Privacy and Security option from the left panel.
Next, scroll down to Cookies and Site Data.
Then, check 'Delete cookies and site data when Firefox is closed' box.
Now, click on Clear Data.
That's it!
How To Speed Up Apple Safari
In Safari, go to the top menu and select History > Clear History.
Then, select the time period you want to clear
Now, click on Clear History.
That's it!
Also read: How To Make Offline UPI Payments
Note
While clearing cache and cookies can fix loading or formatting issues on several sites, it can also log you out from other sites. The autofill data might also be lost. Once you clear up the browser data, you will have to log in again to the sites that you use frequently.
Also read: How To Check If Your PAN And Aadhar Are Linked? If Not Linked, How To Link It?
We hope the above-mentioned article was helpful. Let us know in the comments section below.
More related stories below: