The budget tablets are steadily moving towards being budget tablets with 2G GSM calling functionality and joining the party is the Spice Slatepad. This the the first calling tablet from the company and it has been launched by the company through its website. The budget tablet has a 7 inch screen which has a display resolution of 1024×600 pixels. The Slatepad has been launched at a price of Rs.9,999 which is slightly more compared with the tablets with similar specs from other Indian manufacturers.
The tablet has a 1GHz single core processor powering it and the processor is supplemented with a 512 MB RAM. It runs on Android 4.1 Jelly Bean which ensures that you can run almost every application that available on the Play Store unless they are restricted by hardware compatibility. The tablet will feature voice calling and 3G data services will be available on the device as well. It will feature Wi-Fi, Bluetooth and GPS connectivity in addition to 3G.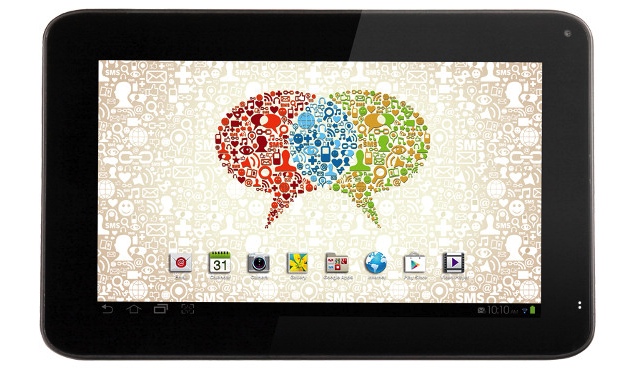 It has a 3.2 MP camera at the rear which comes with auto focus and night vision for clearer pictures in lower lighting conditions. It will come with a 1.3 MP front camera as well for video calling. The tablet has the internal storage capacity of 4GB which can always be expanded with a microSD card by another 32GB. It will get its juice from a 3,000 mAH battery which we feel is slightly weak seeing that it will be used for calling as well.
Spice has been struggling to get a strong footing in the Indian market when it has come to the tablet department and to an extent, in the smartphone segment as well. The issue has always been the premium pricing of the devices which is something we do not think the company can afford seeing that the competitors offer the products at lower price points and offer a lot of bang for you buck. Will the Slatepad give the company the grip it has been struggling to get? Only time will tell that.
More related stories below: