With so many apps on your smartphone, it can be difficult to manage different tasks. Fortunately, the split-screen mode makes it easier to switch between apps. Read more to find How To Use Split Screen Mode On Android Devices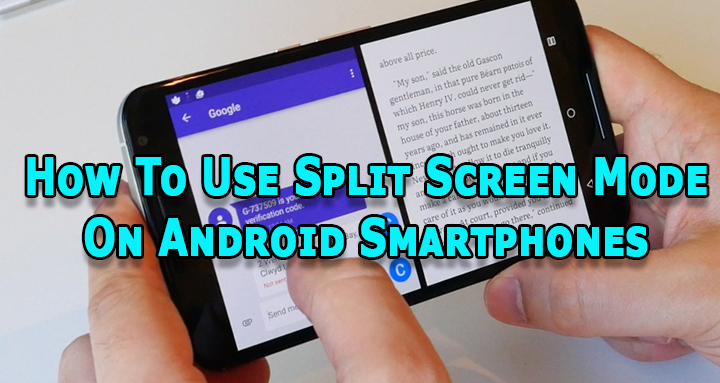 Most Android smartphones come with a built-in feature that allows you to work with different apps at the same time. Furthermore, it is pretty easy to activate split screen mode.
In a split-screen mode, you can use and view two apps at once. However, running apps in split-screen mode can deplete your battery slightly faster than normal.
While not all Android smartphones support the split-screen mode, here's how to do activate it on a compatible Android device:
Also read: How To Enable Google Docs Dark Mode On Android
How To Use Split Screen Mode On Android Smartphones
Open the app you want to use in split screen
Next, tap and hold on the Recent Apps button in the bottom left corner (represented by a square shape)
Now, the open app will move to the upper part of your screen
Then, tap on the Home Screen button in the navigation bar
Next, the open app will temporarily disappear
Now, select the second app you want to open
That's it! Your apps will appear in split screen and you will be able to switch between them seamlessly.
You can move around the black bar separating the two apps
To switch back to fullscreen mode, tap and hold the split screen button (represented by two rectangles at the same place as the Recent Apps button).
Note: Not all apps work in the split-screen mode. This includes apps that require the full screen to function, like games, Instagram, etc. However, your smartphone will notify you if that's the case.
Also read: How To Make WhatsApp Video Calls From Your Laptop Or PC
Conclusion
The split-screen mode can be pretty useful to fill information form one app to another. It can also be helpful to text while watching videos on YouTube or Netflix.
However, you might not be able to utilize split-screen on games or apps like Instagram.
Also read: How To Use Google Assistant Voice Commands On Android Apps
We hope the above-mentioned article was helpful. Let us know in the comments section below,
More related stories below: