The most popular and premium app on Google Play Store Swiftkey keyboard updated to version 5.0 for Android. The update brings more themes to Swiftkey along with emoji and emoji predictions, more languages support along with better prediction engine, but the big change is, it's available to download for free. Simply Swiftkey removed the onetime payment model and adopted the fermium model of apps that are widely popular among developers. The another big change is, there is a theme store for Swiftkey where you can download more cool themes for Swiftkey and load them instantly. Some of the themes are available free and some costs.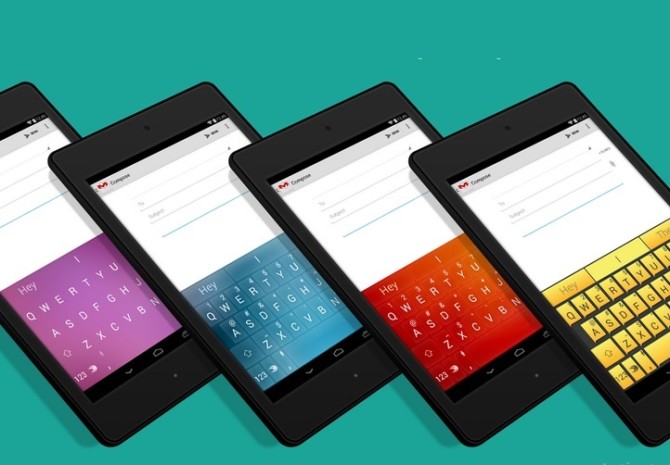 Recently Apple at WWDC 2014 event announced the iOS 8 and also announced third party keyboard support as well.
If you have bought the Swiftkey previously then do not be disappoint of it, because Swiftkey is giving 10 premium themes to those buyers who had bought it previously. The new buyers need to buy themes from store it they wants to. Otherwise, the Swiftkey is loaded with enough themes as well, you can go with them. Most of the themes are priced at INR59 in India and themes are available in the bundle of themes as well. The default theme is now Nickel for Swiftkey. But the Spotlight Orange and Cubed Red rally cool in my opinion. The 30 days trial version of the app now removed from Play Store now as it became free. You can check out more new things in Swiftkey below.
SwiftKey Store, with 30+ new themes and counting
New beautiful default theme
Emoji support, with over 800 to choose from
Emoji prediction and learning
Optional dedicated number row
Improved prediction engine and Flow accuracy
New languages
New, improved Flow trails
Thank You SwiftKey for emoji and themes 🙂
More related stories below: