LG launched its G3 flagship smartphone in India this week, two months after its international debut. Inheriting design elements from the G2, such as its thin screen bezels and rear-mounted power and volume buttons, the G3 is distinguished primarily by being the first smartphone from a major manufacturer to incorporate a quad HD (1440p) display and a laser auto focus system for its camera module. Apart from these unique (and functional) features, the G3 leaves no stone unturned when it comes to specifications. The G3 launched in India with a price tag of Rs. 49,990 (MOP) which isn't a surprise considering the fact that all flagship devices launched in 2014 cost north of Rs. 45000. From our first impressions, we can say that its PROs can easily outweigh its CONs. Let us take a detailed look why you should and shouldn't buy the LG G3.
Why You Should Buy the LG G3?
1) Quad HD Display
The LG G3 easily beats all the competition in the smartphone market with its 5.5 inch mind blowing quad HD display with a 2K (1440 x 2560) resolution and a pixel density of 538 ppi – a never heard before technical feat in the smartphone world. Color accuracy, contrast, and viewing angles are all very good, as is the sunlight legibility. You can't go wrong with the display of the G3.
2) Size
It may sound strange to cite the size as a plus point of a smartphone featuring a 5.5 inch display, but LG has accomplished a very unique task to keep the size of the device as small as possible. It features very thin bezels which makes it feel smaller in hands than Xperia Z2 (which features a smaller display) and naturally adds to better ergonomics (in the 5 inch smartphone category).
3) Camera
The LG G3 comes with a 13 Megapixel with laser guided auto focus and optical image stabilization baked in.The auto focus is amazingly fast and still shots turn out to be really crisp and resolve a lot a detail. The camera takes superior shots both in well lit and low light scenarios. Video recording department is well taken care of with its 2160p recording capabilities and super slow motion at 720p resolution.The camera performance of the G3 easily puts it in the best performing camera flagships of the year.
4) Battery Life
The G3 comes with a removable 3000 mAh battery unit. While many people may argue that the resolution of the device may bring the battery down to its knees pretty quickly, this however is not the case with the G3. Clever software optimizations from LG make sure that you get a full day worth of battery life with moderate to heavy usage. It may take a slight hit in battery department while playing graphic intensive games or surfing the internet, but its overall battery performance is on par with the 1080p flagships.
5) Future Proofing
The LG G3 comes with all the bells and whistles and then some. Apart from the quad HD display and laser guided 13 MP camera, it features a Snapdragon 801 processor, 2/3 GB of RAM, rear mounted navigation buttons,4G capabilities, NFC and pretty much everything you may expect from a smartphone ( which makes it future proof for quite a while ). This makes sure that your purchase isn't out shined by any flagship in a couple of months.
Why You Shouldn't Buy the LG G3
1) Optimus UI
LG has improved its home baked Optimus UI over the course of time, but it still doesn't feel quite as polished as HTC's Sense 6 UI or Stock Android from Google in the nexus line. The UI is not unusable, but it could have been more consistent considering the fact that it is responsible for deciding the user experience of one of the most powerful device on the market. The slight lag in widget refresh, or switching apps isn't expected from this smartphone. Also the presence of a lot of bloatware eats up the space and resources.
2) Processing Power
The LG G3 is a great performer, no doubts about that. It shines in almost all departments, be it web browsing or media. However the high resolution screen can stress the processor and it may lag behind Xperia Z2 and Galaxy S5 in terms of raw processing power (Benchmarks and Rendering). We have no qualms about that, but if you want to see your device on top in every comparison and performance benchmarks, this point may be important. The G3 doesn't lag or stutter. It feels snappy, responsive and can handle pretty much everything you throw at it with flying colors.
3) No Dust/Water Resistance
While it may not really count as a negative point of the G3, but almost every flagship launched in 2014 comes with protection against dust and water. Galaxy S5 is IP67 certified and so is Xperia Z2. HTC One M8 although not officially declared as water resistant, survives random splashes quite gracefully. LG should have included some sort of protection considering the price of the device apart from the fingerprint resistance.
Conclusion
As we mentioned earlier, the Pros of the G3 easily outweigh the Cons of the device. However every user demands something different out of a smartphone. Intellect Digest helps us the consumers to make an informed choice for their purchase. The LG G3 is easily one of our favorite devices of 2014 and it sets a benchmark for other manufacturers to improve the design language and user experience of their flagship devices in the coming future.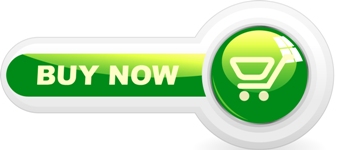 Summary
Reviewer
Review Date
Reviewed Item
LG G3- The Best And The Worst Of LG G3
Author Rating





More related stories below: