Samsung has managed to improve already amazing Samsung Galaxy Note 3 with its latest offering the Samsung Galaxy Note 4. But do you know what makes it so "Note-Worthy" and "Note-icable"? There are many reasons it catches my eye and I just can't stop myself from getting one for myself. I have listed Top 10 Best Features Of Samsung Galaxy Note 4, one of the best smartphones you can purchase now. Let me talk about all these 10 features in brief.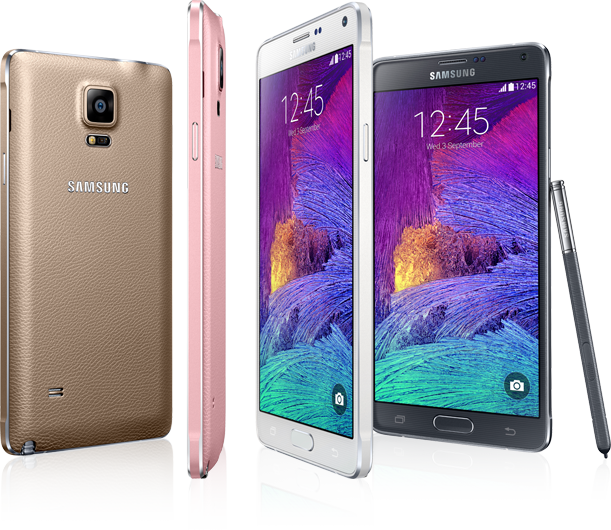 Video Review- Top 10 Features Of Samsung Galaxy Note 4
1. Build & Design
Samsung Galaxy Note 4 with its metallic frame, familiar leather finish at rear and slim design feels ultra-premium in hands. It has been built with perfection. The S-Pen, which is the best tool with the Note series has been beautifully kept withing the phone's body for ease of use.
Besides having a large 5.7 inch display, the phone feels fairly easy to carry, thanks to slim bezels and superb design and curves at the back of the Note 4 which make it very easy to handle.
2. Display
The 5.7 inch, Quad HD (4 times the HD display resolution) with awesomeness of super AMOLED panel along with rich and vivid colours make the Galaxy S4 the best looking display on the smartphones. With a 2.5 D Gorilla glass, high brightness of the display with Adaptive Display settings, the Note 4 is most mesmerizing experience on a sub-6 inch screen. It has a pixel per inch density of 515 which is insanely sharp and the display is super vivid.
3. Multi-Tasking
With Note 4, the Multi-Tasking has been taken to another level. Until Note 3, we could use a 2-app split screen mode, but with Note 4, you can have multiple apps in pop-up mode making it an amazing multi-tasker. You can also reduce them to floating icons which can be put on top of any screen. The apps can be maximized, closed or put in half-screen just by the tap of a button. A swipe from either top edge of Note 4 makes the app go in pop-up mode, which is a very intuitive way of doing it.
Also the open apps button now shows Open apps in a flying window animation which makes app switching much more easy and fun.
4. S-Pen
Its not wrong to say that Note series will not be what it is today without the S-Pen. Its the single best innovation which sets Note series apart from any smartphone in the world. It gives you an whole new way to interact with the phone in a very intuitive way. It brings the charm of using a pen to the modern world of smartphones.
Additionally, the Note 4's S-Pen is twice as sensitive compared to the S-Pen of the Note 3 which makes it possible to use it in a very precise way.
5. Camera
There is a mighty 16 MP camera sensor at rear of the Samsung Galaxy Note 4 comes with fast focus just like what we saw on Samsung Galaxy S5. The camera takes sharp pictures with very good detailing and quality in the images. There are multiple camera modes and it also supports up to 4K video recording.
There is a 3.7 MP front facing camera with an innovative wide angle selfie mode which can take a panoramic selfie of up to 120 degrees wide. Also the front lens comes with a f/1.9 aperture and 90 degrees angle for clear selfies.
6. Health And Fitness
S-Health app has been bundled with the Samsung Galaxy Note 4, but with the hear rate monitor, UV sensor and pedometer, it is like a personal trainer for you. It comes with a host of features and support for wearable fitness bands and smart watches to make it even more accurate.
7. Security– Fingerprint Scanner
The home button on the Samsung Galaxy Note 4 is a finger print sensor which has been provided for security features. You can unlock the phone by swiping your finger over it. It also supports some apps which can use this sensor for authentication.
8. Utility– IR Remote, Note taking capabilities
You can control your home theater system, your TV, Set-Top-Box and other IR-remote control devices with one device, that is Samsung Galaxy Note 4. It comes with an IR blaster and a Smart Remote app which can be programmed to work with any IR remote controlled device.
9. Battery Life- Quick Charging, Ultra Power Saving
Samsung Galaxy Note 4 comes with a 3220 mAh large battery and comes with lower power consumption compared to the previous version of the Note, i.e Note 3. It also comes with quick charging technology which charges the phone from 0 to 50% in about 30 minutes. Which means that in totality, it means a superb battery performance.
10. Performance– Top notch specs
The Galaxy Note 4 offers top notch spec with a Snapdragon 805 or Exynos 5433 chipset. It gets 3 GB RAM, 32 GB Internal memory, a super vivid Quad HD Super AMOLED display which looks stunning, powerful cameras, top of the line GPUs and everything you expect from a top of the line flagship phone.
Do you agree with our points? Or you would rather buy something else? Let us know in the comments section below.
Summary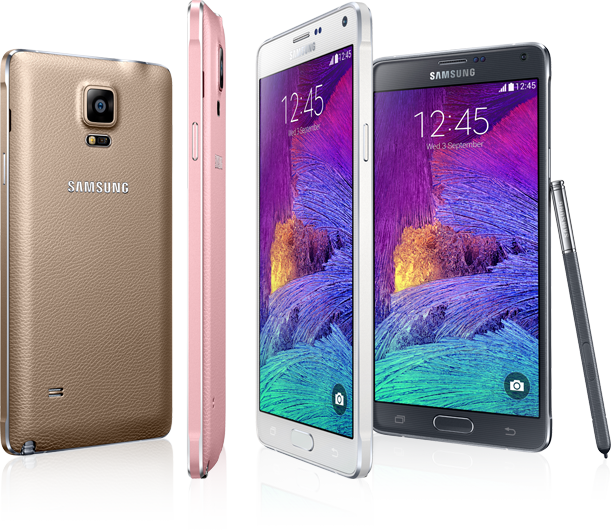 Author Rating





Brand Name
Product Name
Price
Product Availability
More related stories below: