Chinese smartphone maker Topwise is set to enter India. The company plans to bring its COMIO brand to the country. An Indian website for the brand is already live. It claims to bring a 'new wave of mobility.' Who is Topwise? What do COMIO smartphones offer? Read more to find about Topwise COMIO Smartphones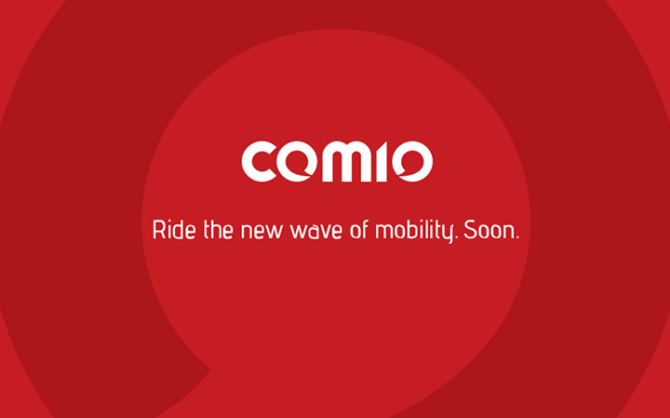 Multiple Chinese companies have entered the ever-growing Indian smartphone market. Compared to Indian brands (Micromax, Intex, Lava, Karbonn mobile, etc), these brands have been increasing their market share at a faster rate, thanks to relatively cheaper devices. As per a BoAML (Bank of America Merrill Lynch) report, the Chinese brands have increased their market share of the $15-billion smartphone industry to 46% (up from 14% last year earlier). The top selling Chinese brands in the last quarter were Vivo (10%), Xiaomi (9%), Lenovo (9%) and Oppo (8%).
Topwise COMIO
The new entrant is a classic case of a smartphone manufacturer going independent. The TopWise Communication has been manufacturing for multiple global brands including top Indian smartphone brands like Micromax. The COMIO's parent company is one of the biggest smartphone makers in China. It is among top three printed circuit board (PCBA) manufacturers.
The Hong Kong-based firm manufactures a range of smartphones, PC tablets, and POS machines. It has three manufacturing facilities – 2 in Huizhou and 1 in Ji'an. The COMIO brand (established in 2008) launched their first device in 2015.
The COMIO brand has already started its Indian operations. The first few devices will be launched in mid-August 2017. The brand will be targeting the mid-range segment (6K – 12K), where it will face tough competition from multiple domestic and Chinese brands. It claims to offer an impressive combination of hardware & software to consumers.
Also read: Xiaomi Reward Mi Program Announced in India: Here's How It Works?
Conclusion
Most of the Chinese brands enter India with an added experience of working the Chinese market. They offer better features than domestic or Western companies at competitive price points. Additionally, the presence of online sales channels allows them to easily reach their target customers. Few brands like Oppo and Vivo have a huge offline presence too. The increasing presence of cheaper alternatives in the market has also affected bigwigs like Samsung too. We will have to wait and see what Topwise COMIO brings to the table and how it fares in the Indian smartphone market. Do you think there's space for yet another smartphone brand? Share with us in the comments section below.
More related stories below: