WhatsApp is finally allowing one-on-one calls for desktop users through the Windows and Mac apps. Read more to find about WhatsApp Calls From Your Desktop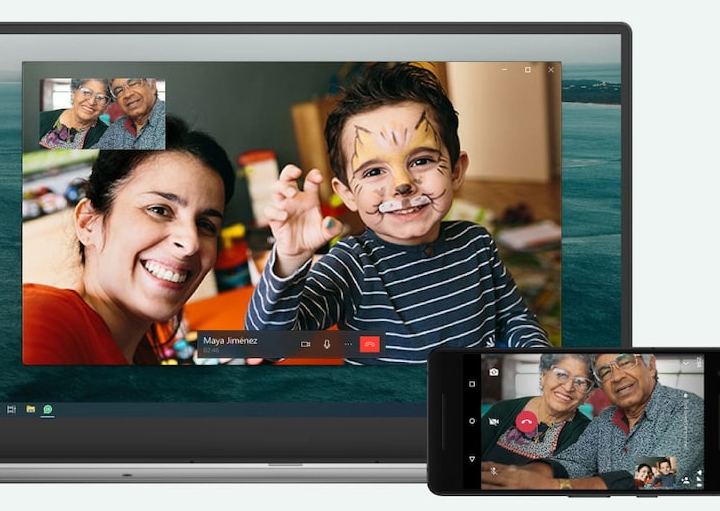 Despite several troubles with privacy concerns, WhatApp continues to be a popular messaging platform. It is claimed to have faciliated over 1.4 billion voice and video calls on New Year's Eve alone.
Now, the Facebook-owned platform has added a much-awaited feature for its desktop app for Windows and Mac. It will allow you to make one-on-one calls from your laptop or PC.
The company started rolling out the WhatsApp voice and video calling feature for desktops in December last year. Howevr, it was only available for select users.
Also read: Now You Can Create Customizable User Profiles On Google Chrome
With the new feature, WhatsApp claims to offer a "reliable and high-quality" experience. Here's all you need to know:
WhatsApp Calls From Your Desktop
WhatsApp for Desktop will appear in a standalone window on the screen. You can resize it as per your needs.
The new feature works seamlessly on both portrait and landscape orientation.
Video calls will always be open on top over other windows, so you don't it among open windows or browser tabs.
All voice and video calls will be end-to-end encrypted, similar to calls made from a mobile device
You can only place one-to-one calls from the desktop app on Windows and Mac machines.
Also read: How To Register For COVID-19 Vaccination From Your Home
Conclusion
The Facebook-owned company claims that it has seen a notable increase in users calling one another on WhatsApp ("often for long conversations").
"Answering on a bigger screen makes it easier to work with colleagues, see your family more clearly on a bigger canvas, or free up your hands to move around a room while talking," WhatsApp said in its official statement.
With the ongoing pandemic, the new feature will help out users from their home. Soon, desktop users also be able to make group voice calls as well.
Also read: Samsung Galaxy A32 With Quad Rear Cameras, 90Hz Display Launched in India
What do you think of the price and features of the new WhatsApp feature? Please share your views in the comments section.
More related stories below: