WhatsApp is notorious for offering a difficult transition between iOS and Android smartphones. Read more to find about How To Transfer WhatsApp Chat Backup From iPhone To Android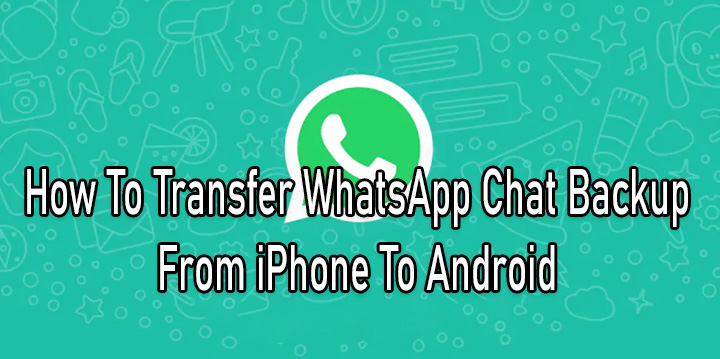 Switching phones has become a regular part of the modern lifestyle. However, reinstalling apps and restoring data is quite a cumbersome process.
WhatsApp users have been facing a lot of trouble while switching between operating systems. Now, the social media platform is reportedly working to ease that process.
Also read: How To Get Windows 11 OS On Your Laptop
When switching from iPhone to Android, the popular app lets you keep your account information (profile photo, chats, etc). However, it doesn't allow for moving chat history.
Let us help you can back up your chats and transfer them from iPhone to Android. Here's how:
How To Transfer WhatsApp Chat Backup From iPhone To Android
Open WhatsApp on your iPhone and swipe left on the chat that you want to export.
Now, tap on More in the menu that appears and select the Export Chat option.
Then, choose the Mail option from the Share menu.
Next, a mailbox will appear with the chat file attached already.
Now, enter your email address and tap Send.
Then, open the email on your Android smartphone and download the chat file attached in the mail.
Install WhatsApp on your Android phone. If you have already installed the app, delete it and reinstall it once again.
Once you finish the setup process, an option to restore should come up.
Then, select the Restore option to complete the setup and click on Next.
That's it! All of your exported chats should be on your Android smartphone.
Note: You will have to export each chat individually. You can select which chats are important and leave the ones you don't need.
Also read: How To Download YouTube Videos On Desktop
Conclusion
Since WhatsApp for Android has backups on Google Drive and WhatsApp for iOS stores backups on iCloud, there is no native option to transfer chat history from iPhone to Android within the app.
However, you can use the above-mention process to export your entire chat history via mail and then restore it on your new device.
Also read: How To Check If Your PAN And Aadhar Are Linked? If Not Linked, How To Link It?
We hope the above-mentioned article was helpful. Let us know in the comments section below.
More related stories below: