WhatsApp has finally launched the much-awaited Dark mode. It is available for both Android and iPhone devices. Read more to find How To Get WhatsApp Dark Mode On Your Smartphone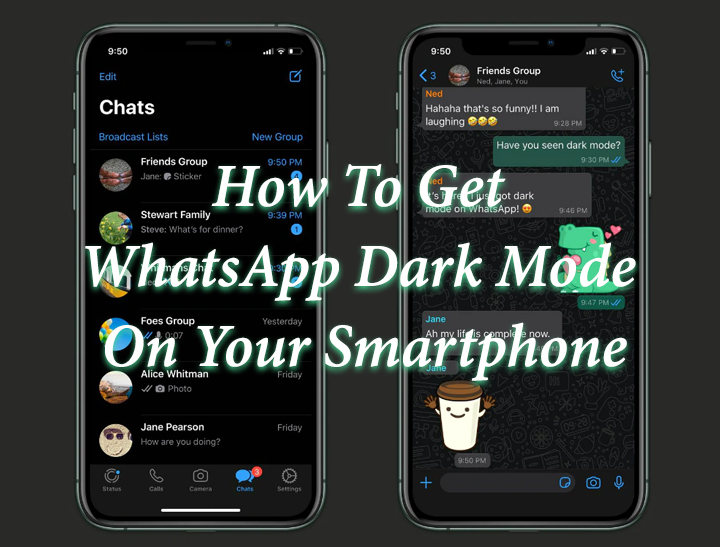 There has been a huge demand for a Dark Mode among WhatsApp users. Now, WhatsApp Dark mode is finally here. It was in a testing phase for nearly a year.
In the new theme, the Facebook-owned app offers a dark grey background along with elements in an off-white colour. It is claimed to cut down the glare and minimise eye fatigue.
Instead of showing simply pure black and white colour tones, the new theme uses colours that are closer to the system defaults on iPhone and Android respectively.
The feature can be enabled on both Android and iOS devices. However, you will have to manually enable it through the theme preferences of the WhatsApp app.
Also read: How To Secure WhatsApp With Two-Factor Authentication
How To Get WhatsApp Dark Mode On Your Smartphone
Update to the latest WhatsApp version
Now, go to WhatsApp Settings
Next, select Chats
Then, tap on Theme and choose Dark
That's it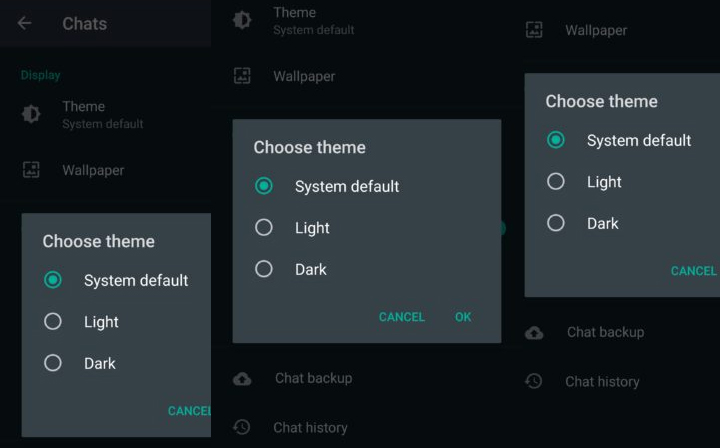 Note: The new experience won't be provided to iPhone users on an iOS version below to iOS 13.
However, the Android 10 and iOS 13 users just need to enable the dark mode from the system settings of their devices.
WhatsApp is now rolling out the new version with the Dark mode feature. However, it takes time for a new feature to move from the beta client over to the public build.
Also read: WhatsApp Group Video And Voice Calling Features Available On Android Beta
Conclusion
WhatsApp Dark mode has been in a testing phase for quite some time. The company claims that it wanted to help users focus their attention on each screen on WhatsApp when using the Dark mode.
The Facebook-owned messaging platform has over 200 million monthly active users in India and 1.2 billion users worldwide.
Recently, the company added a new Mute button that allows users to mute chat directly from the notifications panel. Whereas the WhatsApp group video/ voice calling features now allow you to chat with up to four people at the same time.
Additionally, a 'Swipe to Reply' gesture support lets you respond to a WhatsApp message by simply swiping it to the right side. While the 'Picture-in-Picture' Mode to Android app that will allow you to watch YouTube videos while checking the messages.
Also read: How To Mute WhatsApp Notifications Without Opening The App
We hope the above-mentioned tips were helpful. Please share your views with us in the comments section below.
More related stories below: